Email can get such a bad name… and here are some of the reasons why!!!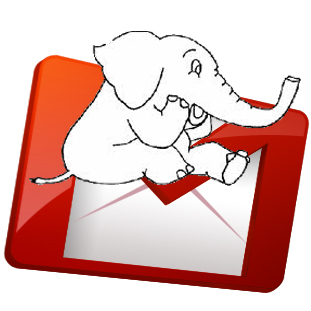 1) Sitting in your inbox
Can you imagine a colleague of yours throwing a banana at your head every five minutes?  How would that impact your workflow if you were interrupted hundreds of times a day…   WELL, if you have your email open all day and watch the emails flow in, <IS IT OPEN RIGHT NOW?>, or if you open it every 20 minutes, or if you have email notifications on your phone, well you're getting him with email bananas.
If you do nothing else, try out this one new habit–— get in and get out of email a few times a day BUT please, please don't keep it open in your browser alerting you each time something "new" needs to be handled.  Process your email as explained here, and then go do something more creative, productive that'll move your daily mission forward.

2) Wasting your (and other people's time) by writing LONG emails that don't get read or replied to
You can reply to many emails in one sentence.  You can write many emails with just five sentences… but if you fall into the habit of writing 5 paragraphs, well, you're going to lose many people's attention when they see that block of text, and that means that there's no value exchange for either of you.  Keep it short.  Keep it simple, and if it isn't short or simple, then break it down into 5 sentences and add more information underneath your signature, or in a document that you share.
Help yourself by helping others digest your email easily— get them over that first hump of "Oh, this is a short email so I've got time to read and handle it".  Oh, and be inspired by Fred Wilson who averages less than 10 words per email!  (Thank you Gmail Meter for the stats!)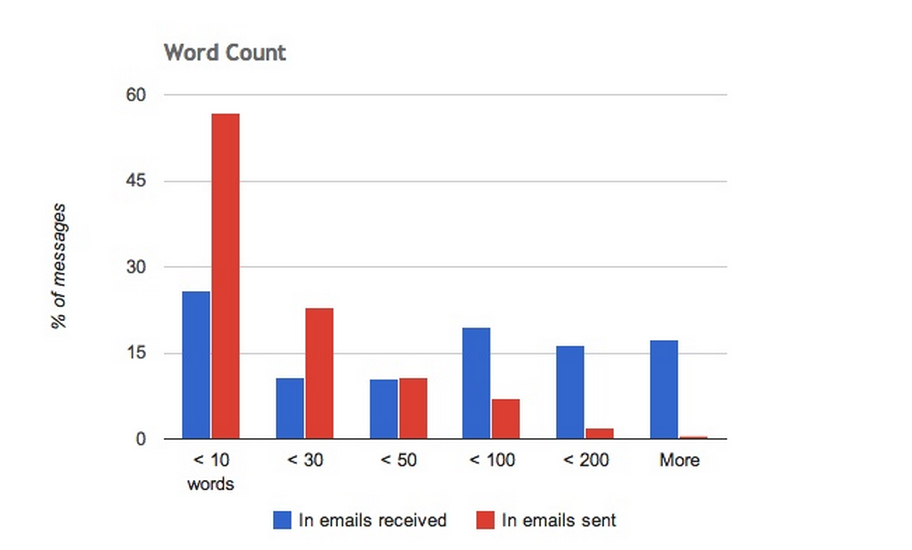 3) "Checking" your email = Mistaking busyness for productivity
Email is very few people's job, and you'll never see it on a resumé, but somehow it accounts for nearly 30% of many knowledge worker's time in the office.  The McKinsey institute's research shows that social produtivity tools will help to improve productivity by 25% as time is taken away from email… and I admit that I'm guilty of having spent way too much time in the inbox making sure I caught all emails as they came in, and replied immediately.
You might stay busy if you're always in the inbox, but is it productive?  If you're constantly busy replying to email then you're most certainly multi-tasking and task-switching throughout the entire day and research shows that this is especially detrimental to your productivity (up to 40% less productive!).
Checking your email is almost as bad as sitting in your inbox.  If you're going to be productive with email, the only thing you can do is process it with this kind of approach: 
a) Determine specific times to process your email. Try for 3-5 times a day.  Or 2x or once every 10 days! (as suggested by Tim Ferriss)
b) How to PROCESS = 4 Ds and never spend more than 2 minutes on an email (and if you have to, Defer for later)
i) Delete it >>> "shift 3"… or # (gmail shortcut)
ii) Do it (in less than 2 minutes or defer for later)
iii) Delegate it to another colleague
iv) Defer it >>> star an email (shortcut "s")… and archive (shorcut "e") to get it out of the inbox, OR, boomerang later, sanebox reminder for a later time. Mailbox on iOs has this option as well.
c) FOCUS Solely on these 4 actions and avoid leaving your inbox (going off to a website which takes you to another website, which makes you think of something else, which means you've spent 20 minutes elsewhere without really processing your email)
4) Sending an email when you should have picked up the phone
It's easy to write an ok email.  It's easy to copy/paste/template an ok-good email.  It's very easy to send an email… but is that the best thing to do in this case?  I've been picking up the phone more and more often with our clients. One, it's much more personal.  Two, it's much more dynamic.  And three, it really solidifies the relationship.
If this email that you're about to send off is to a colleague, think twice about sharing the information/requesting the action in a different way.  Our organization really tries to avoid email for internal dialogues as there are loads of wonderful collaboration tools these days, and you can see the ones we mentioned in our "Email sucks but it doesn't have to webinar".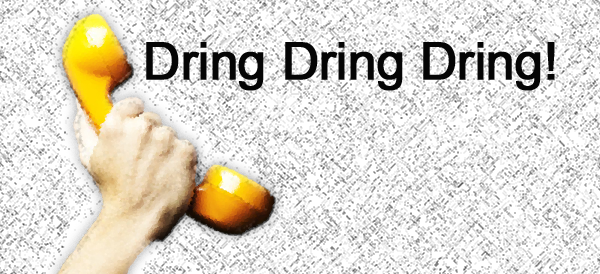 5) Sending an email when you should have just walked over to your colleague's desk
It's easy to whip off emails, but is it the most productive way to share information/move an action forward?  Probably not any more, though sometimes, if the action is dealing with the outside world, and the response will go back out by email, ok, sure.  But if not… if it's about a project, or a quick easy point you'd like to discuss, just walk over.  And if they're far away… pick up the phone as you writing the email and their processing it will most often take more time than a quick chat… plus it's more conducive to a happy work environment!
6) Sending an email TO: way too many people
Ok, it's not productivity-related per se, but I have to get this off my chest.  Every now and again, I'll get an email that's been sent TO:  hundreds of people (including me).  It's someone's entire address book that they want to let know: "I've changed jobs / New Contact info".   All of a sudden, this mistake has put me and all of the others "in contact" with 500 people they've never met.
BCC is perfect for this kind of a situation, and doing anything else is simply poor email etiquette as you're "exposing" your contacts and many will not appreciate that… plus if you get a few "reply all"s going… it can be quite the mess and all your fault!
7) Asking non-specific questions, or asking way too many
Pinpoint your need when you send an email.  If you have a question, make it very clear, and possibly separate it from the rest of the text. Highlight it.  Embolden it.  Italicized.  Make sure it gets the attention it deserves.

Moreover, make it specific so that the recipient doesn't have to stop and think extensively to answer you.

Lastly, if you do have a number of points, consider separating them with numbers or bullet points, so that it's not just a block of text that needs to be dealt with, but a short to-do list.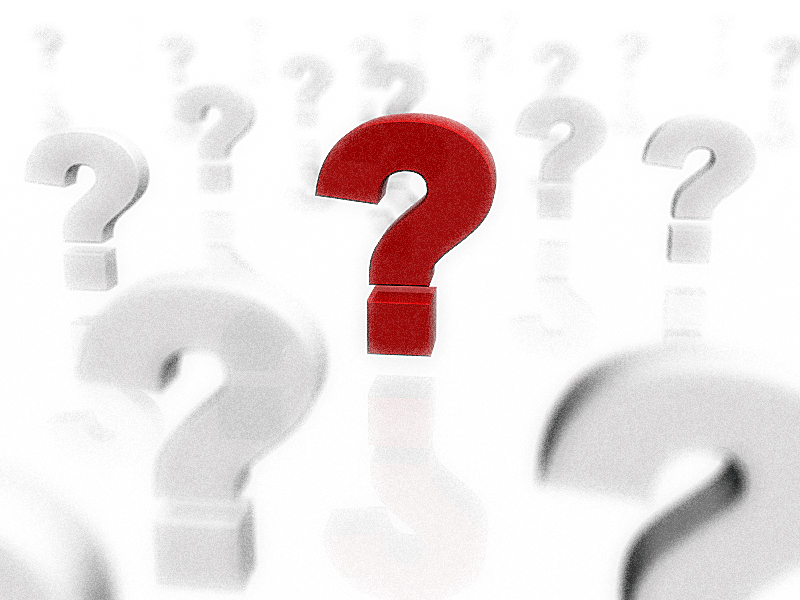 8) Replying when angry, or over-using ASAP and CAPS.
Work can be tough.  Colleagues and clients can be demanding, and not as polite as you could hope, and most of all, emails are VERY easy to misinterpret, so for productivity's sake, don't start a war (or continue a war).
Avoid at all costs, reacting negatively to an email and causing a conflict.  If you're upset, either 1) give yourself some time to calm down, go get a drink of water and chat it up with someone OR 2) WRITE OUT YOUR ANGER… and then let it sit an hour, or a day and then edit the email once you've calmed down.  Michael Hyatt has a great post (and 200 comments) on "angry emails" worth checking out.
CAPS and ASAP are obnoxious if overused.  It's not much different than yelling and no one likes being yelled at… though the survey is up here on how effective it is in the work environment here in the Harvard Business Review Linkedin Group.  And for what it's worth, there are definitely more effective ways than CAPPing it up or yelling in the work world.  Lisa Quaist shares her approach here on Forbes.

9) Dealing with 200 emails when you could only deal with 100
Are subscription newsletters, social media notifications and marketing emails right in there with your important emails?  If they are, you're dealing with twice as much as you should.  Get them out of your inbox by bulk-processing your "BACN" with unroll.me or sanebox so that these less important emails are dealt with only at certain times and in a much more "skimming through" way.
I promise you— you'll thank me for it!
10) Thinking that email is the problem
It's a highly effective tool for outbound communication.  Imagine having to do everything you do today only by email. It'd be horrible.  Likewise, imagine having to do everything you do today by phone and postal mail. It'd be worse. Use the tool for what it's effective and efficient for— outbound communications.  Process email, and get to inbox zero or close.
Having 50 emails in your inbox that you haven't dealt with, or that you've procrastinated dealing with every time you read the email is among the biggest productivity killers I know.  You don't have to get to inbox zero every day… or even inbox10, but you should try to, and only leave the emails (tasks) that you know you'll handle first thing the next day.
Here are my 7 inbox zero tips to get started and I hope they serve you well!
PS To make sure I was not treading a path already well-beaten, I enjoyed reading up on what others were saying about email sins, and here are some other great posts worth checking out from Almost Saavy, Straight North and David Drury.  Also more marketing-oriented here's a post from Ragan on email marketing sins and another from Pardot on Email Deliverability sins.