Email is the #1 communication platform with more messages sent each day than all other platforms combined.
In today's digital era, the use of the internet to flourish your business is increasing day by day. The online market is changing rapidly. There are various marketing tactics used by digital marketers. With the advancement of technology, the ways to reach customers have increased, and it is easy to get a lot of data by using these ways. Due to this data, a business can follow customers' needs, which was not accessible before.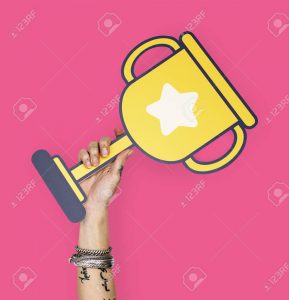 All platforms are productive and successful for attaining useful data for business, but we must say that email is top of all. The email is still considered as the best medium to access your potential customers. Whether the business is small or big, email provides equal benefits to every business.
The first-ever email sent 48 years ago and you think this medium has lost its importance over time, then you are not right. In business communication and transactions, email has maintained its top position and it is not just a myth. We have some statistics to show that email is preferred in a business campaign over other platforms.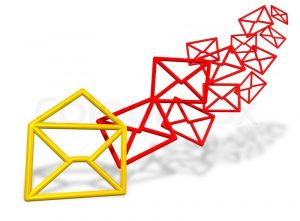 Why is email the most effective medium?
Email marketing is the cheapest platform to achieve your customers' attention to your business. The studies say that US companies spend $64 billion for a year on TV, $34 billion for print media, and $39 billion on the internet advertisement. You will be surprised that only $1.5 billion are spent on email marketing. This amount is very less as compared to the success of this medium.
If you advertise your business or product on TV, you don't know exactly how many people are watching your ads. Maybe, your ad is not reaching your target customers. In email advertising, you know who has opened your email and when, the link receiver has clicked, and which part of your email is more effective for your business.
The list is not finished here, but we want to share some stats in favor of email marketing.
The statistical data to prove that email dominates over all platforms in term of business
No doubt that email is a powerful source to get data about customers' trends in the market. We are describing some statistics about how email has captured the highest position and why a digital marketer should give importance to it.
More than 3.9 billion email users are present all over the world
According to a research, the number of email users has increased to 3.9 billion this year, which is even more than social media users. This number is almost 50% of the world's population. If we talk about the increase of email users in the future, as per an estimate in 2020, these numbers will reach 4 billion. The forecasted increment in email users is almost 100 million each year for the coming four years, which becomes a 3% growth rate. According to this statistical data, the email users will be increased to 4.3 billion in 2023.
Isn't it enough to show you the significance of email in business?
If you want to make your advertising campaign effective, you must concentrate on email marketing. In this way, you have more chances to reach more customers and gather their data.
Moreover, if a person purchases from you online, you can confirm his order, payment method, and delivery of product through email.
In the US, almost 76% of adults use email
EMarketer says that email usage in US adults has been increased in the past 6 years. The number of adults using their email one time in a month has climbed to 15%. If we take a look at the number of adult email users in the US two years ago, they are 244.5 million, but this number had expanded to 4million last year. According to this data, in 2019, there will be 251.8 million people will use email. Nearly 100 million users are entered in the sphere of email every year all over the world.
What do you think, that according to this information, should you use this platform for the marketing tactics and transactions of your business? It will give you the surety that your advertisement has been watched or read.
The active email accounts are 5.59 billion
You must be surprised to know that there are 5.59 billion active email accounts worldwide, while the email users are 3.9 billion. The active accounts are approximately 1.5 times more than the people using emails. These are two different things because many users utilize multiple email accounts.
In 2018, 1.75 email accounts belonged to the average person
If you are curious about why a person has two email accounts, so we want to tell you, many people prefer to keep different email accounts for personal and professional use. Microsoft research says that some people create a separate account to strain spam emails. According to a study done by Radicati, a person has 1.75 email accounts, which is an average value.
The number of emails sent per day is 293.6 billion
We know you are surprised to know about the number of emails sent daily. Infect, 293.6 is a considerable number. This figure not only about consumer emails but also for business emails. The Radicati forecasts that next year, 306.4 billion emails will be sent daily, which is 4.4% more than now.
If you want more precise analysis, in 2018, the users sent 281.1 billion emails each day. So, in a second, the send button is clicked 3.2 million times and 3.5 million in 2019. This data must convince you that the usage of email is much more than your expectations and you should use it for the marketing of your business.
In the US, 4300% return on investment in the business is attained by email marketing
Yes, it is true. According to the Direct Marketing Association's data, if you spent $1 for email marketing, it results in average returns of $44. Do you know any other medium that gives you such a high ROI?
Email is better than Twitter or Facebook, but by how much?
Email is a better marketing platform as compared to Twitter and Facebook. According to McKinsey & Company, you can make an email more personal than these social media platforms for capturing the attention of your potential customers.
You can create separate emails for specific recipients according to their likes, favorites, budget, and past purchases, etc. So, the emails enhance the chances to compel the reader for taking the desired action.
Among total emails, almost half are spam messages
In 2009, the spam messages made 94% of total emails, but now this number is decreasing every year. A study of Internet Live Stats says that 67% of all emails are still spam. So, among293.6 billion sent emails per day all over the world; more than 196 billion emails are spam.
The number of spam emails fluctuates every year. According to Statista, the spam messages were 69% of total emails that was less from previous years. This rate remained the same for 2015 and 2016, which is 53%, while in 2018, the spam rate increased again to 55%.
85% of users use their smartphones to check emails
People can check their emails on desktop, laptop, tablets, and smartphones, but 85% of users check their emails on their smartphones. For the people of 25 to 34 years, this figure has reached 90%. It is the reason that the functionality of emails is enhancing. The trend of opening emails on smartphones had increased since 2017, when the percentage of users checking their emails through smartphones was 81%.
In the same way, the number of people who check their emails on a desktop or laptop is decreasing every year. In 2017, the users viewed their emails via a laptop or desktop was 74% while in 2018, this percentage was 69%.
Mostly users use to check their email after a few hours
Adobe showed the results after a survey in 2017 that 44% of the study's participants have a habit of checking their work emails after a few hours. Even the number of participants who check their personal emails was more than those, which is 51%. The more interesting fact is that 11% of them continuously check their emails.
Adobe conducted another survey in 2018 and told that the number of people checks their professional emails every few hours was extended to 49%. The percentage of checking personal emails was 52% in 2018 after increasing one point. The persons with the habit of checking their emails constantly were decreased to 9% in 2018.
Final verdict
After knowing these amazing statistical facts, you can use them to build your email marketing campaign. Now you know many realities about email like
The number of email users is continuously increasing
The number of sent emails daily is growing
Most people love to check their emails on mobile phones.
If you consider these facts while creating your email marketing campaign, no doubt, you will get better results for your business.