Evercontact is excited to announce our integration with
ProsperWorks, bringing the power of contact automation to a
smart and easy to use CRM for small businesses!
ProsperWorks is the smartest and easiest-to-use customer relationship management (CRM) for small businesses. Built for entrepreneurs by entrepreneurs, the team believes in usability, design and automation. ProsperWorks was developed to help small businesses grow faster by eliminating manual data entry and providing a solution that scales as businesses grow.
Made specifically for Google Apps, ProsperWorks CRM helps companies organize and track sales opportunities and customer relationships right inside of Gmail.
"ProsperWorks has helped us easily track deals through the pipeline, providing visibility on how we can become more efficient in closing deals. There was almost no start-up time and integration with Gmail was seamless."
Clarissa Shen – VP, Business Development at Udacity
The Evercontact / ProsperWorks Connection
Evercontact's integration with ProsperWorks brings the power of contact automation to CRM. EverContact reads email signatures and ProsperWorks populates that information right where it belongs, in your easy to use CRM.
Both of our services have the same goal: eliminate busywork, errors and missed opportunities with intelligent automation.
We spoke with Johari Wiggins, Principal Software Engineer at ProsperWorks and the technical expert behind the integration for the inside scoop:
I'm a Prosperworks user (or potential user), what can I expect with Evercontact?
Whenever you save a contact in ProsperWorks, the EverContact integration helps instantly fill information related to that person, such as contact numbers, addresses, etc., based on email signatures. We call this the automated customer search feature.
See ProsperWorks with Evercontact in Action!
Let's say I've never spoken to you before. As soon as you send me an email for the first time, ProsperWorks detects that email and identifies you as a new contact. EverContact then analyzes your email signature and sends the information back to ProsperWorks and associates it with the contact record. By the time I open your email, and save you as a new contact in ProsperWorks, all your contact information is pre-populated.
Similarly, ProsperWorks has what we call "automated email analytics", which runs 24/7 in the background of our application. ProsperWorks identifies and fills the company information of any contact you save.
Combined with the EverContact integration, our users are able to instantly see and use all personal, contact, social, and company information about a new lead. EverContact uses primary source data – the customer's signature, so it is highly accurate and is prioritized in ProsperWorks' automated information gathering systems.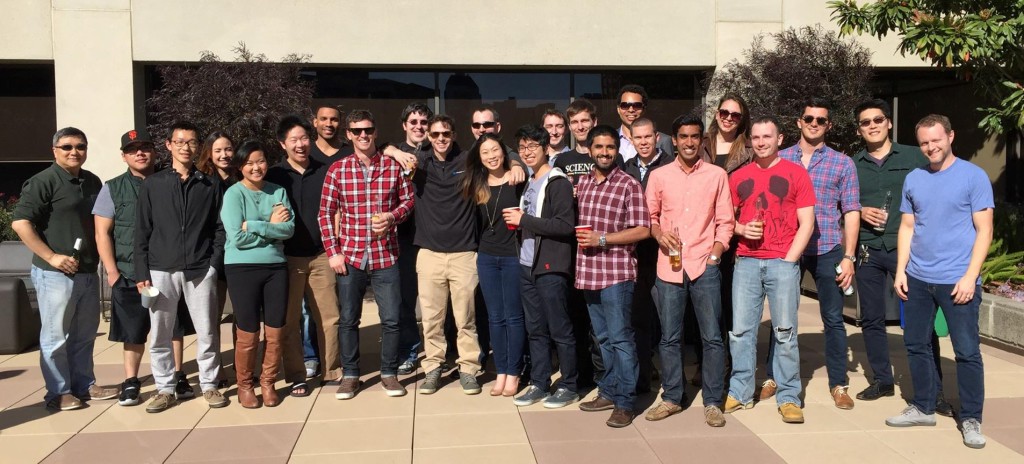 The ProsperWorks Team
I'm a Sales Professional, What can ProsperWorks with Evercontact do for Me?
ProsperWorks is able to automatically enter contact information that users would otherwise have to enter manually. People avoid manually copying and pasting all that information about a contact. When they actually need that information, they usually have to search through their inbox to find what they are looking for.
Our users absolutely love when they see their contacts' information pre-populated in ProsperWorks. Our customers have told us that previously they spent hours copying and pasting information from the body of emails into their CRM, so this saves them time that they can now spend working with customers.
For sales professionals, the more information they know about a prospect, the easier it is for them to establish a personal connection. This information helps them to build a relationship with that client, which ultimately leads to a higher chance of closing the deal. ProsperWorks is all about helping sales teams close more deals faster.
We are really excited about this partnership! If you'd like to find out more about ProsperWorks or Evercontact, please get in touch!