Can you imagine if you still had to put a stamp on every message you sent to a client… instead of just clicking send?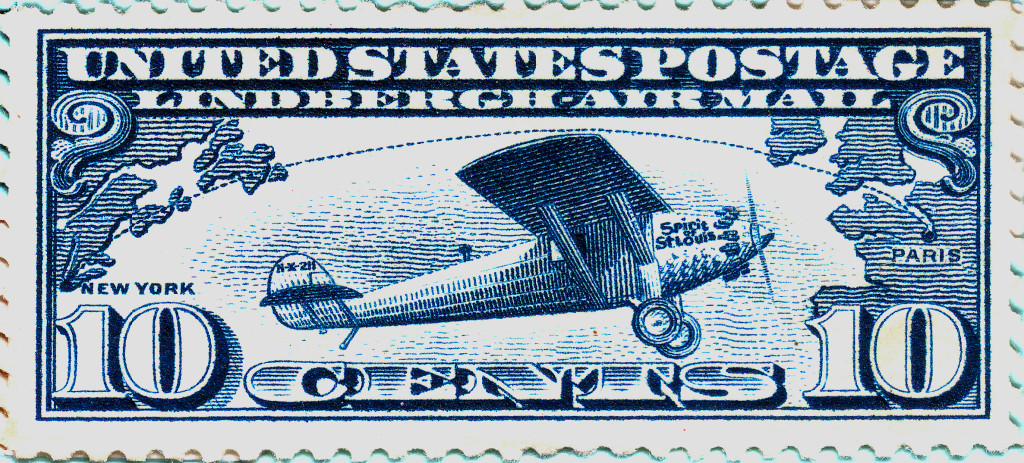 It's easy to get "caught in the moment" and forget just how much computers & the internet have completely revolutionized the way we work, communicate and produce results on a daily basis.  Things are certainly faster, easier & more productive than before, but who wouldn't agree would that there is still ample room for optimization for nearly ALL professionals?   One great place to start is obviously analyzing the way we use these new AMAZING tools. As in almost any context, the tool by itself is worthless; it's the way you choose (and which tools you choose) that makes a real difference in how you succeed in your projects week in, week out.
Well, these days the choice of tools seems endless…

And that's just Google Apps standard product suite!  From there, there are hundreds of outstanding apps in the Marketplace. As you know, with too many options, as well as the time it takes to adopt any tool, this makes it tough to actually move forward with a tool that in the end could revolutionize your professional output. So, how is it that you know which tools to invest your valuable time trying to adopt so that in the end, they will give you the greatest ROI for your particular business need?
With that in mind, we wanted to highlight some of the BEST tools we've encountered on the Google Apps Marketplace in hopes that it saves you time searching and that, above all, it gives you that extra edge to tackle the tough challenges you face today in a more organized & efficient way…and yes, Full disclosure, we also have a google apps productivity app called Evercontact (with over 600 positive reviews) that automatically updates your contacts but we're not here to talk about ourselves 🙂 but the 15 stellar apps below that you'll hopefully find great value in!
Apps to help DAZZLE your customers
Everyone knows that sales requires a well thought out system, a ton of effort and skilled performance to convert interested prospects into happy customers.  That's where a CRM can be pivotal for your organization and Insightly is the highest rated Google Apps CRM and Project Management package.
We've exchanged a few times with their team & are very impressed with their approach & of course the sleek product that they've built when so many CRMs try to pack too much and are hard to get your team to adopt, Insightly remains intuitive & yet powerful.  With Insightly you can track leads, proposals, opportunities, projects and manage files, all through an easy to use interface.
Free version available for 3 users. Paid version with premium features starts at $7 user/month
Much like Insightly, Zoho is another great CRM tool that helps you find, attract, and win new clients.  It is particularly built for SMBs and we continually hear great things about their service which has tons of features beyond just CRM such as Online Invoicing, Billing, Time Tracking Software,  as well as Project Management, Collaboration & Bug Tracking.
To better serve our customers on Zoho, we've collaborated with our Google Apps Partner Let It Cloud, to provide a Evercontact-Zoho connection that allows you to grab contact information from anywhere on the web (contact us page, email signature) and to then save it to Zoho as a contact/lead.
15 day Free Trial! Free for 10 users and then $12/user/month.
While not necessarily designed to be a CRM, Boomerang helps you stay in touch with your clients & make sure that your exchanges move in the direction you're hoping they will.  This is actually Evercontact's community manager's GO-TO tool & he's even shared how he uses boomerang on their company blog.
According to the NY Times, it "transforms Gmail into a (nearly) living, breathing personal assistant" as the service allows you to make sure that your email is seen, your link clicked, and if not, to have that email come back to you to remind your correspondent to give it another look.  Boomerang also makes it possible to schedule emails at whatever time you want and pause your inbox as well.  Our CM says it's "the main reason I'm able to stay on top of all of our client interactions and yet still stay at inbox zero on a daily basis!"
Free for Basic plan. $14.99/mo for Pro plan, free 30 day trial. 
Attracting & converting clients is an art in an of itself, and of course many times part of that "enchantment" process requires a bit of assistance from your customer service team– pointing customer's in the right direction, helping them get set up with their individual requirements and swiftly replying to any issues they run into.  Freshdesk is among the top installs on Google Apps and provides deep Google Apps integration for contact sync, support portal, Google Analytics, and gadgets to manage tickets directly within Gmail (if that's your cup of tea).  We've exchanged with their team on many occasions & even shared our "customer service secret sauce" on their blog.
Starts at $0 for three full-time agent seats. Premium plans at $16, $25 and $40. 30-day free trial covers all
Everyone knows that scheduling a meeting with 3 or 4 people's agendas can be a nightmare. YouCanBookMe is an easy solution allowing others to schedule meetings with you as opposed to going back & forth 8 times via email, and finally having to reschedule because someone didn't take into account time zone differences!
Free plans and $16/user/month for more elaborate features.
TEAM COLLABORATION
6) Mavenlink, Project Management and Collaboration
As businesses scale up they are continually looking for ways to become more efficient & more profitable.  This is exactly the solution Mavenlink seeks to provide with its suite of advanced project management tools, as well as for financial, timeline, resource Management and Analytics & Reporting.  The service is used by more than 500,000 users in over 100 countries so definitely worth checking out.
Free 10-day trial! No credit card. $4/user per month
Do you have a to-do list?  Is it a smart to-do list… or just a simple strike-it-through-i'm-done? Well if you're looking for a bit more, GQueues full-featured task manager powers you with tagging, assignments, recurring tasks, reminders, calendar integration, subtasks, offline mobile access and real-time collaboration.
GQueues Lite free forever and premium for as as low as $10/user/year
A picture's worth a thousand words, right… and in some cases in business, you simply can't get your idea across without that diagram or mindmap, but producing them isn't always easy. That's where Lucidchart comes in.  It provides collaborative online diagramming to make it easy to draw flowcharts, org charts, wireframes, UML, mind maps and more. Work together in real time with your team and clients!
FREE limited accounts for entire domain. Premium team accounts starting at $25/m for 5 users.
Are simple processes like travel requests forms, leave management process, order processing, reimbursements and vacation requests bogging your IT, HR & overall team down? Kissflow can help automate this with simple forms that allow your team to streamline these kind requests and keep an eye on analytics as well.  With 9000+ customers in over 100 countries, it might just be the tool that your team didn't know was out there, but seriously needs!
FREE 14-day trial then premium plans for $3/user/month.
Accounting, Security, & other noteworthy Tools 
We don't think of it very often, but what if your team's data was suddenly gone.  How much time would you lose trying to recover it, or if you weren't able to, would it be a frustrating loss, or a SERIOUS problem for your business?  Backupify takes care of this for you by protecting your Google Apps data with a secure, automated backup. Join 8,000 companies that have made the decision to secure their data!
Free 15-day trial. Pricing starting at $3/user/month. Nonprofit, edu, and govt discounts available.
FlashPanel empowers Google Apps admins to secure and manage their domain from a single comprehensive interface.  If you are an admin for a larger domain & haven't given it a go yet, it'll certainly save you time on a weekly basis & keep your domain secure.
Free 30 day trial. Free plans & enterprise versions at $1/month/user
FreshBooks has been called "incredibly user friendly" by Forbes and that's going a long way for accounting software!  With this cloud service you can quickly invoice clients, organize your financial books, automatically import expenses directly from your bank, snap a pic & never lose another receipt, log expenses with your phone wherever you are and more.
Free for 30 days. Paid packages start at $9.95/month.
Just living moving apartments or a house, moving your entire domain can be more than just a few hours of work! Luckily there are seasoned professionals like Carbo that have taken care of thousands of small businesses, large companies (Comcast, TWC, Google) and top universities (Harvard, Georgetown, Stanford).  If you need to move to google apps, or to another domain on google apps, Carbo is a good place to start learning more. And I wasn't aware of it, but Carbo is actually powered by ShuttleCloud, the same team that brings gmail users cool weekly analytics with Gmail Meter. We've actually shared our community manager's Gmail Meter stats on the blog before. Impressed with the range of Shuttle Cloud's offer!
$9.95 per domain (unlimited users)
Run your business with one powerful app: invoicing, accounting, inventory, CRM, projects, and expenses.  myERP empowers 280,000 successful small business users in over 100 countries so if you're looking for an all-in-one package, this might be the right solution for you.
Try for free and plans start at $19/month.
Expensify produces effortless expense reports by importing expenses and receipts straight from your credit card, submitting PDF expense reports by email and reimbursing up to $10k online! Seamless QuickBooks integration
FREE to create and submit reports. $6 per active submitter per month (2 free).
Our warm regards to all of the solutions featured here as we know that discovering a real need, building a strong product and then scaling it up is not an easy task at all!
And for any other google apps we should've mentioned, feel free to add your thoughts in the comments below, and if you are a google apps developer, here is how we improved our own ranking on the Google Apps Marketplace.  Hope it helps!