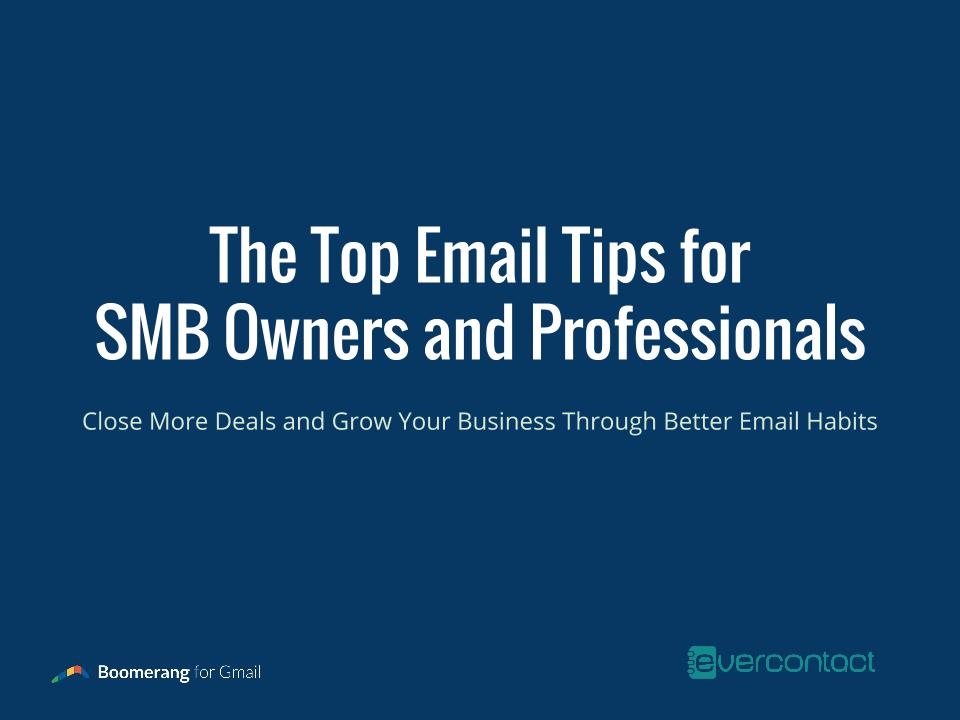 We had the pleasure of conducting a webinar along with Boomerang, one of our favorite email productivity tools, last week. In it, we covered tips and tricks to save time through better email habits, particularly helpful for small and medium sized owners and professionals, but that apply to every professional spending a lot of time in Gmail, Outlook or any email platform every day.
You can view the webinar here:
And here are some sample slides:
Why you need it: The average email user receives 147 emails every day!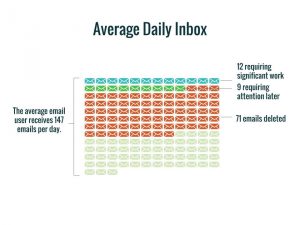 An overview of the strategies we propose for saving you time and better managing your contacts and email in Gmail and Outlook: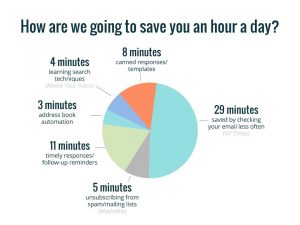 Biggest Takeaways to save time and increase your Email productivity?
Check your mails less frequently.
Send a quick "nice to meet you" email after you pick up business cards.
Choose the best time to send emails to get the most responses.
Use the best subject lines & format your emails.
Send followup emails at the right time.
But there is more detail in the webinar so it is worth your time to have a look!
Thanks to Chris from Boomerang and all of our participants who helped with questions and their own great tips! We picked up a lot of good advice ourselves and really hope that you do too!