First off, you might be wondering what "Kwaga" has to do with "Evercontact"
…and to be honest, you're not alone as many of our clients probably haven't heard of Kwaga before. Well, Kwaga is us, the team behind Evercontact!  It's been our company name since 2009 and here we are!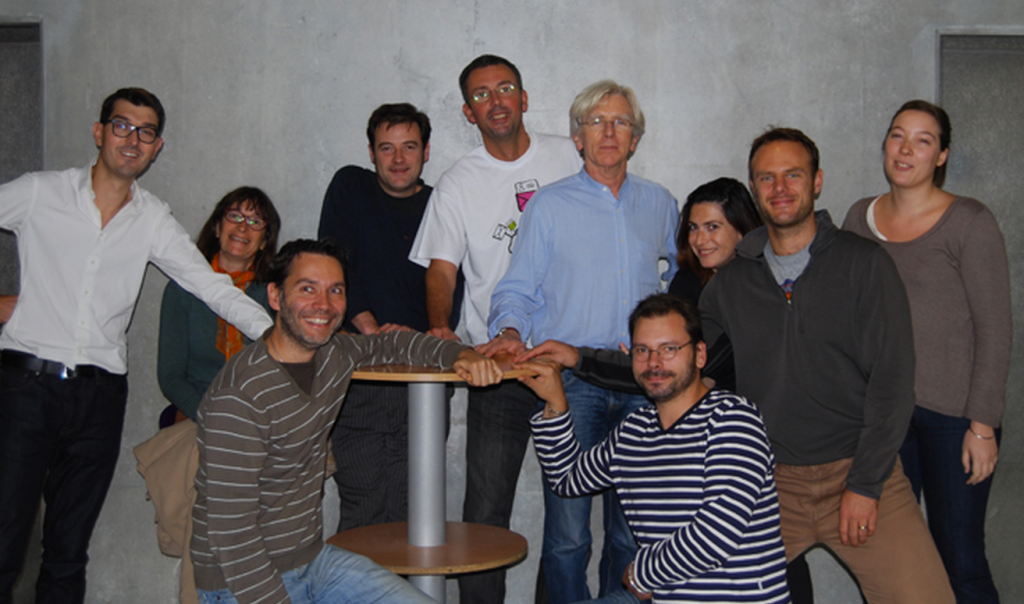 Next, you might able be wondering, "well what's ODISAE then!?"
Beyond expanding & improving our address book auto-updater Evercontact, another primary mission at Kwaga is to continually find new ways to drive innovation within our core competence.  With this in mind, we often collaborate with other local industry leaders to develop new tools inspired by our & our partner's expertise in Semantics & related fields.
If you're not familiar with "semantics" – the linguistic study of meaning – in the digital age it basically means using the science of language to build applications that can understand the meaning of each bit of language in order to extract value.  So for Evercontact, our algorithms intelligently identify & extract information from an email signature based on its meaning ie. the phone number, name, company name, company role, the twitter handle etc.  This is but one use of semantics & with our partners we're always looking for the next one.  Enter ODISAE.
So, again, what is ODISAE you say! 🙂
ODISAE is an acronym for Optimizing Digital Interaction with a Social and Automated Environment and it is a French government financed project that seeks to use linguistics & artificial intelligence to understand digital customer service interactions.  This semantic analyzer will be able to understand the tone & subjects of conversations between customer service agents and their clients (chat, email or on a forum).  From there, the tool will use these insights to enhance a company's CRM data, an FAQ, marketing practices in general, customer service management & much more.
Through analysis of the language within a client interaction, ODISAE's tool will be able to determine if:
an interaction was finished or ongoing
if the client is satisfied, angry, generally pleased with the interaction (tone) & how this evolved over time
what topics are recurrent for customer service issues
and more
From there, being able to use your big data & understand client interactions from a quantitative & "higher level" perspective is most certainly valuable, but ODISAE seeks to go a step further and be able to:
automatically update FAQs,
assess the quality of responses made customer service agents which is essential for onboarding new employees & also pivotal for determining who are the most successful agents in order to improve others' performance.
trigger alerts/actions which help convert a client or otherwise prevent attrition
analyze customer behavior through different channels of interaction and particularly inter-modality.

At this point, ODISAE is still in the early stages of development but of course we'll certainly keep you posted, and before we go, a quick note on each of the partners involved in the endeavor as we are honored to be a part of the team & delighted to be working with such industry leaders!
Eptica is the European leader in multi-channel and multilingual solutions Managing Interactions Clients: Email, Web, Social Media, Chat, basic knowledge of management and integration of language services.  Eptica is the leader of ODISAE & is responsible for project management and the integration of innovative semantic analysis components developed through the project.
Jamespot offers a collaborative Enterprise Social Network.  As part of ODISAE, Jamespot is responsible for the automatic creation of FAQ from exchanges and conversations from the support, by exploiting the roles and expertise of the members of the collaborative and social platform.
Cantoche develops and distributes Living Actor™, a SaaS-based platform to enable avatars for all types of companies to have a real online social presence and improve their customer relationships through virtual assistants.  As part of ODISAE, Cantoche will work on analyzing user interactions with the system and, based on this analysis, but also analyzes from other project partners, improve FAQs so that the dialogue with users can be more relevant.
Our role in ODISAE, is to brings our expertise in the automated processing of emails, as well as to be in charge of the "conversations supervisor engine" to be able to detect & send actionable items for CRM/marketing purposes.
Aproged is the association for professionals in the electronic document management, and a member of the Big Data Alliance. It brings together software companies, service companies, manufacturers of computer equipment and consultants whose products and services find their place in the field of management of documents in digital form.
The NLP (Natural Language Processing) at LINA (Laboratory Nantes Atlantique) specializes in the discovery and modeling of linguistic information present in the texts. As part of ODISAE, LINA will lead the linguistic analysis of interactions, involving all contributing SMEs, such as Evercontact.
Other partners
3 other organizations complete the consortium as "user partners" or "validators". Their role is to help guide ODISAE's initial launch through description of their own specific business needs.  Likewise, towards the end of the project they will provide feedback on the prototype developed by ODISAE.
INSEE is a public body responsible for collecting, processing, analyzing and disseminating statistical information on the economy, society & its various demographic representations.
Committee of Tourism Aube Champagne
This organization develops and implements the marketing strategies for the region in close cooperation with local organizations and professionals.
TokyWoky is a recently launched startup (2013) that improves visitor confidence in e-commerce sites or brand they visit by allowing these visitors to interact in real-time with each other & offer advice on the choice of products, their use, etc.