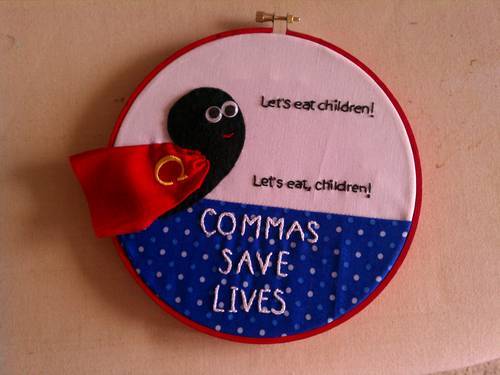 What many of our customers might not know about Evercontact and its team is that we're pretty darn geeky, especially when it comes to language technology.  If you haven't already, you can read the "inside story" about Evercontact's email scraper or if you're just as geeky as us, you might be interested in a language technology conference we'll be presenting at next month where we'll be unveiling a project that digs into that same type of semantic technology but with a much different spin!
On December 4th in Brussels at LT-Accelerate, Gaëlle Recourcé, our CSO will be speaking about a research consortium we've been participating in the past few months to deliver a simple but powerful Customers Analytics solution for the SME SaaS market. This "Combi analytics" solution will focus on the "common marketing funnel metrics advocated in growth hacking (AAAR …) and interpreting the evolution of these metrics with an automatic reasoning module based on users verbatims".  
Need a translation for that last sentence? 😉
You're in luck as I did too and asked Gaelle to give us a preview of what she'll be presenting! 

Combi's goal is to deliver a turn key solution for analyzing customer data that includes mining, analytics and reasonings.  It provides the results of these analyses in a user-friendly report combining text and graphical elements that highlight the most relevant facts and figures and provide leads for explanation and understanding.  Gaëlle will be talking about the general architecture, the language technology that's been put to use and will do a demo with an early prototype.
Who else is in the Combi Consortium
The Combi consortium combines deep transversal technical knowledge in diverse fields such as text mining, data mining, artificial intelligence, natural language generation and data vizualization. It brings together 5 French SMEs and one public research center :
*TEMIS – text mining and knowledge extraction
*ISTHMA – data mining
*KWAGA – NLP and AI
*YSEOP – natural language generation and automated reporting
*QUNB – navigation analytics & data viz
*an academic partner, the Alpage team from INRIA (the French national research lab in automation and computer science) is world renowned team in NLG.
What else you can catch at LT-Accelerate
Of course, Gaelle's presentation will be quite an eye-opener on this new use of language technology within the Analytics sector, but there's a ton more than you can catch as well at the conference.  Learn more on their website as the schedule below certainly promises to please!
Should you be interested in a discount, please do feel free to reach out to us so we can point you in contact with their team to get you set up!
December 4 • Thursday

 09h00 – 09h15
The Language Technology Opportunity
Speaker: Philippe Wacker (LT-Innovate)
 09h15 – 09h35
Global Analytics: Text, Speech, Sentiment, and Sense
Speaker: Seth Grimes (Alta Plana)
 09h35 – 10h15
Keynote: Innovation and Disruption in the Insights Industry
Speaker: Dan Foreman (ESOMAR)
 10h15 – 11h00
Panel: Language-Business Vision
Speakers: John Lervik (Cxsense), Luc Meertens (CrossLang), Robert Etches(TextMinded), Hercules Fisherman (Constant Commerce)
 11h00 – 11h20
break
 11h20 – 11h45
Measuring the World: How to Prove the True Financial Value of Social Media
Speaker: Roland Fiege (IPG Mediabrands)
 11h45 – 12h10
Real Time Social Media Analysis of Large Events: FIFA 2014 World Cup
Speaker: Claudio Pinhanez (IBM Research)
 12h10 – 12h35
Social Media Analytics for Emergency Management
Speakers: Blas Croche (Telefonica), Antonio Matarranz (Daedalus)
 12h35 – 13h35
lunch
 13h35 – 14h05
Understand Consumers: Mindset, Intentions, and Needs
Speaker: Ines Campanella (Havas Media)
 14h05 – 14h25
Making Sense of Enterprise Data
Speaker: Claude Fauconnet (TOTAL)
 14h25 – 14h45
How to Use Social to Improve Quality Control and Save Money
Speaker: Olle Hagelin (Sony Mobile)
 14h45 – 15h10
Email Analytics for Customer Support Centres
Speaker: Lipika Dey (Tata Consultancy Services)
 14h45 – 15h10
Big data and Voice
Speaker: Detlev Artelt (Airvox)
 15h20 – 15h50
break
 15h50 – 16h15
Turn-key Customer Analytics: The Combi R&D Project
Speaker: Gaelle Recourcé (Evercontact)
 16h15 – 16h40
Advertising vs. Privacy: Emotional and Rational Responses
Speaker: Jon Morris (Univ of Florida)
 16h40 – 17h25
Content Generation Panel: The New Science of Information Delivery
Speakers: Robert Dale (Arria), Matt Rauscher (Yseop), Claude de Loupy(Data2Content)
 17h25 – 17h30
Day 1 wrap-up
Speaker: Philippe Wacker (LT-Innovate)
 17h30 – 20h00
Networking Reception

December 5 • Friday

 08h30 – 09h15
An International Challenge: E-Government, Language, and Analytics
Speakers: Spyridon Pilos (European Commission), Antoine Isaac(Europeana), Andrejs Vasiljevs (Tilde)
 09h15 – 09h40
Smart Content
Speaker: Michelle Gregory (Elsevier)
 09h40 – 10h05
How News and Publishing Use Language Technologies
Speaker: Jarred McGinnis (Logomachy)
 10h05 – 10h30
A Language for Search and Discovery
Speaker: Tony Russell-Rose (UXLabs)
 10h30 – 11h00
break
 11h00 – 11h25
Knowledge Across Languages
Speaker: Michael Wetzel (Coreon)
 11h25 – 12h00
Lightning Talks: Confirmit, TextGain, Talkwalker, TechScribe
Speakers: Lauren Azulay (Confirmit), Guy De Pauw (Univ of Antwerp),Christophe Folschette (Talkwalker), Mike Unwalla (TechScribe)
 12h00 – 12h10
S4: The Self-Service Semantic Suite
Speaker: Marin Dimitrov (Ontotext)
 12h10 – 12h30
Social Media Analytics as a Service
Speaker: Diana Maynard (Univ of Sheffield)
 12h30 – 13h30
lunch
 13h30 – 14h00
Multi-Dimensional Sentiment Analysis
Speaker: Stephen Pulman (Univ of Oxford)
 14h00 – 14h25
Language Morphology for Sentiment
Speaker: Pedro Cardoso (Synthesio)
 14h25 – 15h10
Speech Analytics Panel: Information, Emotion, and Response
Speakers: Kourosh Yunai (Mirsk),  Joshua Cummings (Cedat 85), Andy Peart(Artificial Solutions)
 15h10 – 15h35
Connecting People and Stories in the Age of Analytics
Speaker: Mohamed BenHaddou (MENTIS SA)
 15h35 – 16h00
Identity Resolution in the Sharing Economy
Speaker: Gregor Stewart (Basis Technology)
 16h00 –  16h25
Social ROI is No Longer Fiction
Speaker: Shree Dandekar (Dell)
 16h25 – 16h35
Closure
Speaker: Jochen Hummel (ESTeam)