Ever wonder how much time you REALLY spend on the computer?
Want to know much of that time is productive… or not?
Need an alert when you're a bit too 'distracted'?
Enter RESCUETIME, a personal analytics tool and my favorite new service of the summer.
Rescuetime sends out a weekly email showing you how you spent your time, and gives you that global view you need to better understand how you might organize your time, and where you might need to pay more or less attention.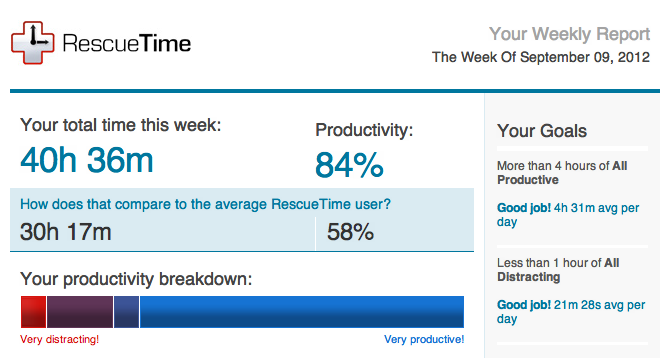 From there, it can get very specific on where exactly your time is spent:

And you can see which days were most or least productive: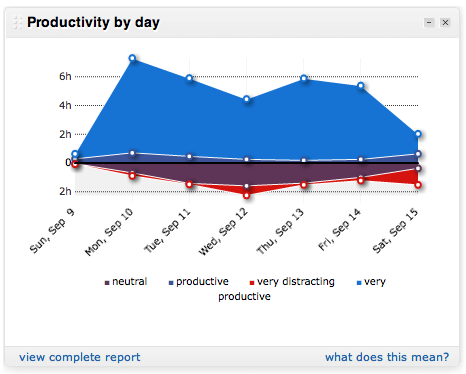 …which time of the day….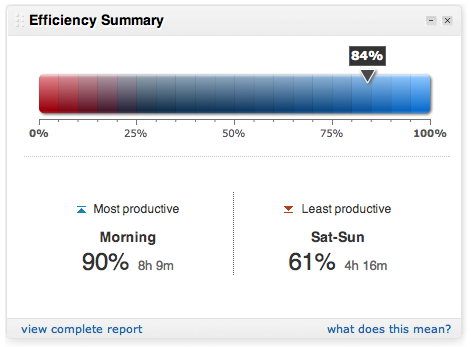 … how much time you've spent in the entire year with your various activities (premium to be able to see back more than a few weeks)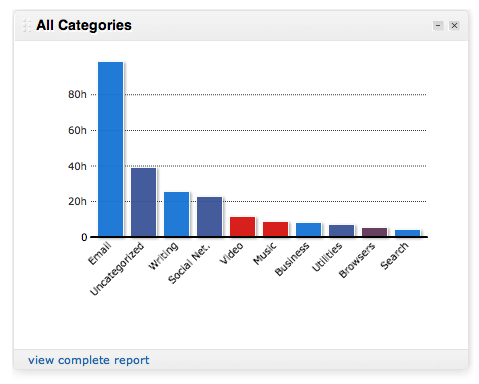 I upgraded for the last ability and also to be able to see specifically which activities within these activities were time-consuming— you can see exactly how much time you spend on details of each task, as well as set alerts for certain tasks if you think they're becoming unproductive (for me that's reading articles / videos / etc) and on their blog they talk about blacking out email for a few hours, though as a community manager between the WriteThatname users and the tech team, that's not an easy one.
Also, I upgraded because it provided me value and even if the freemium version almost cut it, I wanted to support a team with a great product.  A hat tip to the rescuetime team for developing such a great product, and as well to David Crow for giving me the heads up on this stellar app!
Go ahead!  Try it here and let us know what you think!
Cheers, Brad