Aaron Lennon – Real Estate Broker at Keller Williams Realty Spokane – Spokane, Washington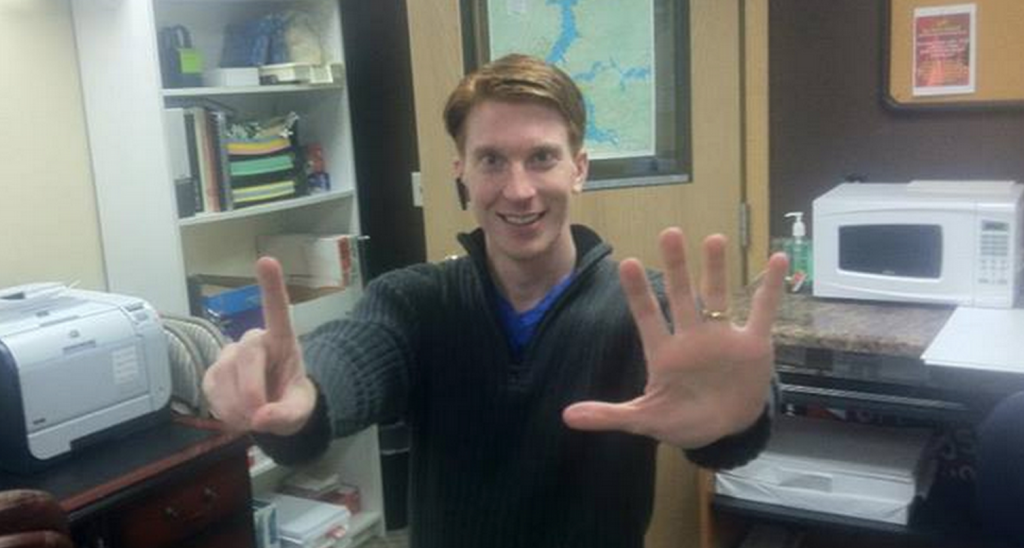 (Record timing: Aaron just sold a listing in 6 days!)
Before Aaron Lennon started using Evercontact, he spent a good hour every day copying and pasting contact information to manage his new real estate leads.  As someone who strongly values productivity and efficient project management he knew there had to be a better way, but just hadn't found anything offering an easy solution.
"I saw a post about Evercontact on Flipboard where I catch a lot of my productivity/tech articles.  The article said that you could save contact info from anywhere on the web and in real-time, and all that in a single click.  I had to give it a try!

They had just launched the product and I think they had a HUGE surge of users that day because the first time I tried it, the servers seemed down, but after a quick exchange with their support, everything was up and running perfectly and I've been using it for 6 months now.

Evercontact has been great. It makes it a lot easier to make phone calls which is the way I get about 75% of my clients, and in general, finding tools and systems to streamline my daily work is so important.  It's also worth mentioning that for all that I gain from the service, I've found it especially affordable— only $59/year!"
Being a leader in Washington's real estate industry, Aaron has honed his lead generation so that he receives hundreds of leads every month.  Many are emails from zillow.com like this: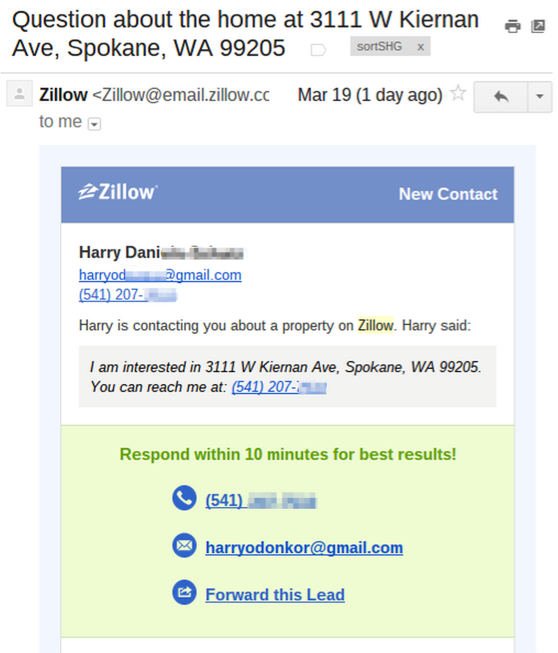 And this used to mean copy/pasting every snippet of contact information, then adding it to his CRM and then finally reaching out to the person, or setting them up with a drip email campaign…  now, Aaron can process new lead contact information in a single click which has changed a part of his daily workflow from "ah this is so tedious, I should outsource it" to "Done and now I can focus on where my time really counts."
"Before I lost way too much time doing everything manually, and there's always potential for human error, and of course for that contact info changing.  Nowadays, Evercontact helps to do it so much faster and as an added bonus, once that info is in there, I know who is calling me when they're calling me, so I can screen calls and really use my time exactly as I need to every day.

The big kicker is of course being able to focus on my most motivated buyers which really determines my success…"
Aaron is indeed a big fan of the chrome plugin to manually grab contact info from anywhere as he's doing all of his work on a Samsung Chromebook 550.  That being said, he's also benefitting from the daily, run-in-the-background service which has  updated over 100 contacts for him in a few months' time, and he ran a Flashback as well, which scanned over 7000 emails and updated 200+ contacts.
Rock on Aaron and thanks for sharing your tips here which we'll share with all of our new realtor clients!