<UPDATE>POSITION HAS BEEN FILLED, AND MORE ON THE ROCKIN INTERN SOON!</UPDATE>
We're looking to expand the team at Evercontact this summer.
Know someone in Paris just right for this opportunity? 🙂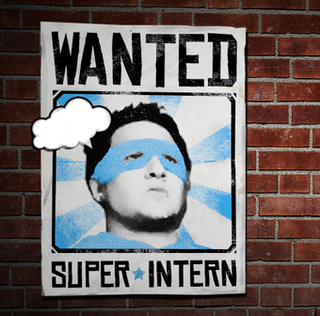 Evercontact is looking for an intern to join the customer support ranks and be dazzled with just how cool our customers are.  True story 🙂  Description of the rockstar we're looking for and please do shoot us your details if you're interested!
✖✖✖✖✖✖
Evercontact is 1 of the hottest French Startups with an international and quickly expanding team
.  Our automated tool for contact management is ranked top 5 on the Google Marketplace, and we are now looking for the hungriest, smartest and most passionate individual to join the team.
This eager intern will learn the ins and outs of customer support, community management, FAQ content creation,  and social media. Some of the core duties will include engaging with our Evercontact community through social channels, email, writing copy for our website among other ad hoc marketing projects.
WHAT WE'RE LOOKING FOR
Someone that understands people and would enjoy interacting online with an international audience savvy in productivity and Cloud innovation.  3-month summer internship starting Mid-May and wrapping up in Mid-August.
✖ Strong in English and communication skills, but you don't have to be perfect (and our American community manager will give you loads of tips)
✖ Hungry and passionate individuals with a desire to learn.  Ready to take on any task+ hard worker
✖ A fan of high-tech… we're all geeks here 🙂
✖ Come to the office 4 days a week – Paris, 13th arrondissement | 1 day of télétravail welcome.
WHAT WE OFFER
All of the benefits and opportunities of working in a small startup environment with a lean team of A+ level players.
✖ An English working environment and an experienced international marketing team to help you learn the rockstar skills to get your career started right!
✖ Weekly Yoga and Taichi classes. And of course, FREE SNACKS and unlimited coffee! 🙂
✖ Standard compensation for an internship in France with the possibility of an extra month bonus for an awesome effort + results, and potential job for the right candidate!
A BIT MORE ABOUT US
Masters of Email and Productivity, we have analyzed over 1 billion emails since 2011 updating our clients' address books so they don't have to spend an ounce of effort and their contacts are always up to date.  We've already raised over 2M dollars, and our team is up to 9 individuals and we're excited to grow in 2014!  Take a peek at what it's like to be part of the team: http://www.evercontact.com/team.html
HOW TO APPLY
Send an email with the subject I WANT TO BE A COMMUNITY ROCKSTAR to magic@evercontact.com.   Include 1) your  resume  2) a cover letter answering "Why would I be an awesome fit for Evercontact and what I'm  most excited to learn" and if you'd like 3) a reference from a former professional experience/professor.
WE LOOK FORWARD TO MEETING YOU!!!! 🙂