UPDATE below: my main "why not" has since been designed into gmail
I'm actually kind of a fan on the new gmail compose window.
(made default last week by google)
And you?
For certain things it does seem more nimble and the most clear user case for me is having 2 email exchange contexts visible in a single screen.  Example: often I'll need to search for information in one email exchange to share in another I'm composing, or changing a contact's info while writing them.  
Before, this required opening another gmail window (waiting for it to load… searching… etc).
Otherwise, the static window seems better than the old compose window where sometimes you had to scroll up and down to change formatting or hyperlink something, attach etc.  Of course the UI is a bit tighter and it's been growing on me, but…
THE BIGGEST things I've been missing since trying out the new compose window is one of the 3 favorite email solutions shared here on the blog a year ago.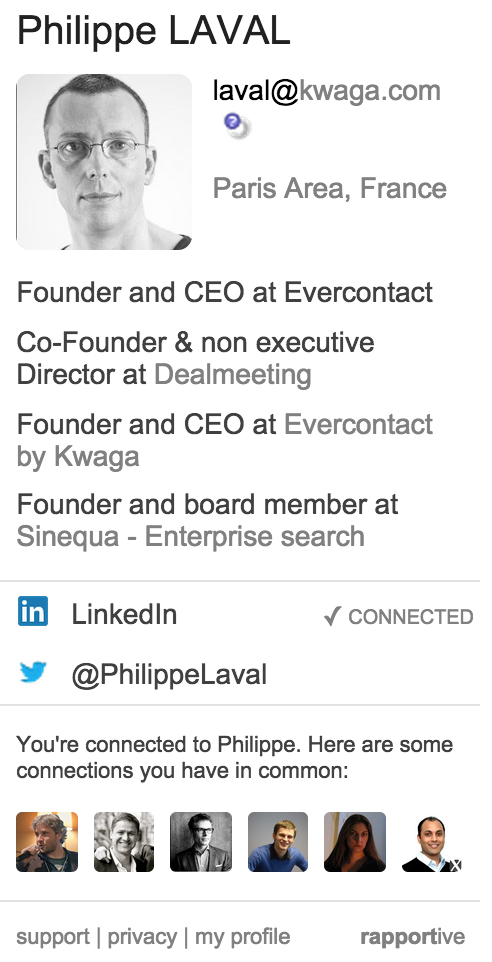 If you're not using Rapportive(the social CRM gmail plugin) you have to try it out today, and it is the one reason I'm going back to the old compose window.  With the new compose window, there's no sidebar present and no place for rapportive to show a photo of whom I'm emailing and what they've been saying on social media.  Bummer!  As these small details really help to connect with the folks you're exchanging with. 

I couldn't agree more and even retweeted Dmitri (who, by the way, is the growth hacker for Sanebox, another email solution we mentioned last year!).  Rapportive is not a tool I want to work without, so GOODBYE new gmail compose window, which brings me to this: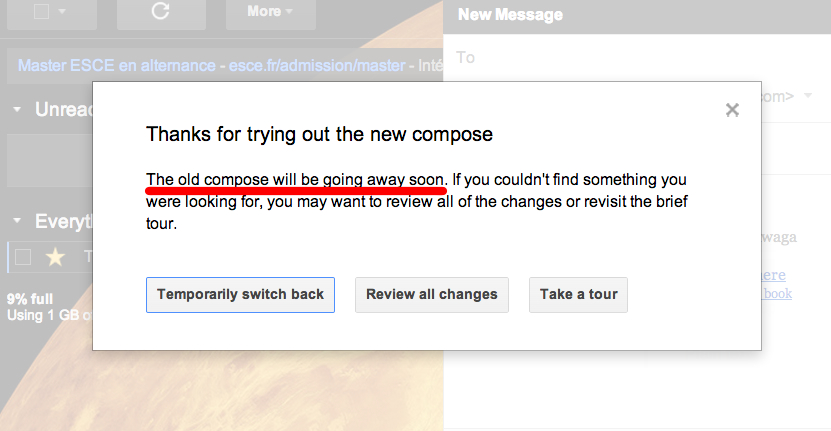 Customer Relations thought:  "People are way more focused on what you take away than what you give them" on Seth Godin's great post on "How to Downgrade"  Should we even mention "Google Reader" or the similar iPhone Maps ordeal.  Sometimes these kinds of decisions are strategic, but Google tends to be fairly good about leaving options and not going back on its promises ie Google Contacts 1.0 is still live as is the Old Gmail.  Google Apps is still free for the first users (like Kwaga)… but will this default compose window soon become the only compose window 100%?  We'll see. 
Geeky entrepreneur thought:  wouldn't be amazing to know how many of Gmail's millions of users clicked back to the older version?  I'll give them credit where credits is due, though… they allow that, whereas with Maps on the iphone… well that's a whole other story.  Likewise, I wonder what % rapportive server requests have dropped because of this new compose window.
SO… what are your thoughts on the new window? Using it or already gone back to the old version?
UPDATE: Gmail has since designed the new compose to center itself in the interface thus presenting the ad sidebar that Rapportive conveniently slips into… so I'm back to trying it out!