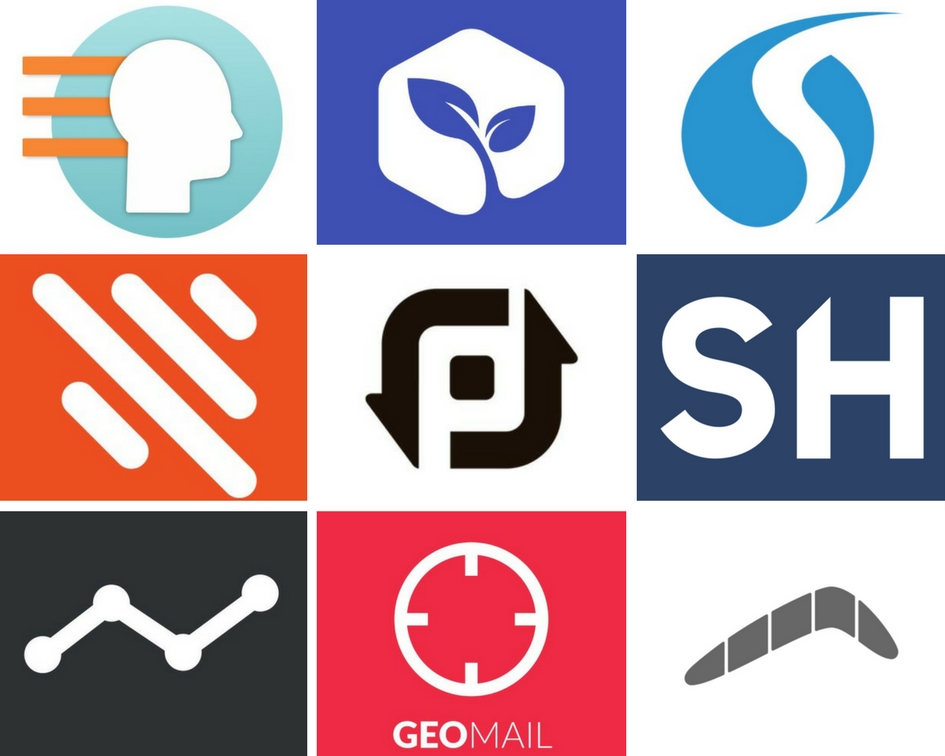 Inside sales, or remote sales, are the driving force of many of today's largest companies, like Salesforce, as new technologies make interactions over the phone, email, or video call more convenient and natural. Being an inside salesperson requires diligence, a degree of natural skill, and tenacity in capturing sales, especially as access to information about competing products and services becomes more available to the average consumer. Platforms and tools like LinkedIn and increasingly innovative video call services can give a leg-up to tech-savvy salespeople looking for a better way to uncover leads or demo their products.
Hugo Halimi, an all-star business development representative, juggles qualifying leads, representing Evercontact at partner events, and demoing licenses by utilizing an arsenal of productivity tools that improve his sales game every day.
Below are some of his favorite tools for inside sales:
A Gmail extension that allows users to schedule and track emails, set recurring email notifications, and gauge the likelihood of a response from contacts.
Pricing: Basic limited plan – free; Premium plans start at $4.99 per month
A platform that increases sales efficiency by semi-automating the email process while maintaining personalization. It includes built-in analytics and an intelligent dialer for expediting call activities, as well as segment searches for prospects by geography, keyword, company name, and more. Those aspects along with its Salesforce integration makes Salesloft an ideal email prospecting service.
Pricing: Available upon request
This tool saves you time by streamlining and automating document workflows for sales. The platform transforms how you use documents, whether paper-based or digital, and makes creating, editing, sharing, managing, and signing documents easier. Octiv also connects your systems and data, and integrates with your CRM, to cut back on time lost with transferring and collaborating on documents.
Pricing: Available upon request
This easy-to-use service keeps your contacts synced between your cloud apps and between different email addresses in real time. Piesync is great for premium plan Evercontact users: automatically update your address book with Evercontact and then automatically sync it across accounts and apps with Piesync!
Pricing: Starts at $5 per month
A service for Gmail that automatically removes invasive trackers and creates an integrated auto-generated business card for anyone that emails you. Senders stands apart from Rapportive because it doesn't rely only on LinkedIn's data set but accurate information discovered from across the Internet. Senders is cloud-based, integrated with Mailchimp, and will soon release a Salesforce integration!
Pricing: Free
A very useful tool for generating a list of leads: simply specify what types of businesses you're looking for and include a geographical location, and Geomail will generate a CMS ready .csv file for you.
Pricing: $0.40 per business profile
A Salesforce-integrated sales tool which discovers the software that companies use whether it's their marketing automation systems, CRMs, or e-commerce engines. With Datanyze, you can even learn when a specific tool was dropped by the company you're researching. Datanyze also helps you find contact information and  discover who has visited your website and which other pages they've browsed.
Pricing: Starts at $300 per month
This service from Evercontact extracts contact information from 1 to 5 year old emails to quickly update your address book overnight. An up-to-date address book ensures you're contacting prospects at the correct phone number or email address.
Pricing: Plans start at $49
A Chrome extension which finds email addresses from any website (including LinkedIn) and builds a list of leads. Users can also conduct a domain search and find publicly-available email addresses, search directly for an email address by using anybody's full name and company website, and verify email addresses quickly and easily.
Pricing: Basic plan – free; other plans start at $39 per month (billed annually)
This tool allows you to video-conference with up to 9 clients or team members and demo ContactRescue or other Evercontact plans with screen-sharing.
Pricing: Free; basic G Suite plans start at $5 per month
CRMs:
Salesforce is a CRM and automation suite with many useful integrated business applications that assist you with everything from marketing to customer service to sales to analytics. Evercontact currently has a Salesforce integration, and as mentioned, Senders will soon be rolling out a Salesforce integration of its own.
Pricing: Starts at $25 per user per month (billed annually)
Another CRM with a similar assortment of features for selling more efficiently but if you already use G Suite, this platform seamlessly integrates with your other Google apps.
Pricing: Starts at $19 per user per month (billed annually)
Salesflare saves you time by automatically updating the telephone numbers, email addresses, and postal addresses of customer profiles. Your sales calls and meetings with customers are also reported automatically and you can save pertinent documents in handy files for each account.
Pricing: €30 per user / month (billed annually)
Bonus:
This site and organization offers access to training, educational programs, workshops, webinars, conferences, and more for salespeople looking to improve their strategies and skills!
Pricing: Starts at $49 per month for content only
Let us know in the responses which tools you think should have made the list!
---
Hugo is a Business Development Representative for Evercontact. He earned a Bachelor of Law from Pantheon-Sorbonne University in Paris and Master of Management from Toulouse Business School. Hugo has worked in sales and marketing for companies in Paris, London, San Francisco, and now, New York City. You can connect with him on LinkedIn or through email at hugo@evercontact.com.
---