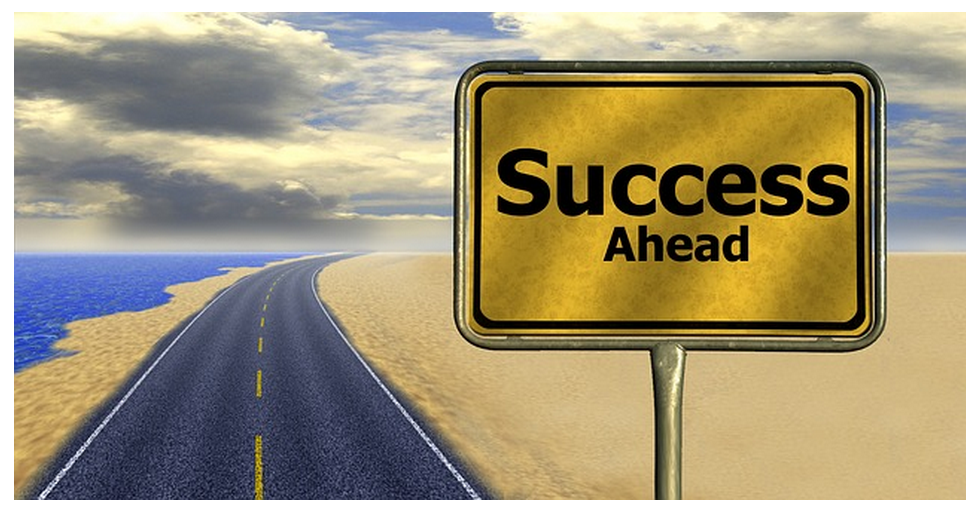 At Evercontact we are FIRM believers in a "customer success" approach to business ie we continually go well beyond "the norm" to make sure that our customers (and prospective clients) are succeeding in their contact management efforts, and hopefully a good part of that success comes from the help of our automated contact management software!  

While going that extra mile might not always seem "crucial" in the second-to-second operations of a business, at the end of the day, month, year, we all know that when your clients succeed thanks to your help, it truly is a win-win and even more so if those happy customers sing your praises to their community in turn =  WIN-WIN-WIN!
With that in mind, we recently started to rethink our tools for customer success, and did a help desk comparison.  Short story short (because it didn't take us long to decide!) we just made the move to a platform called Groove.  In this post, we would like to share the full story on how their product, team & overall branding enchanted us & why we made the switch to their truly stellar helpdesk solution.
THE BACKSTORY, CUSTOMER SUCCESS WITH AN INDIVIDUAL APPROACH

For the past few years we've been dealing with customer service from within our email, specifically Gmail.  Tools like Rapportive & Boomerang, shortcuts, canned responses etc *gmail tips* make this a generally pleasant and efficient workflow INDIVIDUALLY (and realistically it was me, Brad, doing 99% of our customer service on my own), but having customer service interactions all reside "hidden" in a single teammate's Gmail archives is definitely NOT the best choice for a COMPANY long term, and we'll explore a number of reasons why further below.
But we've also tried other things than just email support.  We've had Uservoice for over 2 years, but really only used it for its help widget and knowledge base.  And besides Gmail & Uservoice, we've also worked with Zendesk & a bit with Zoho.  That being said, after a month on Groove, I can say with confidence, that it is the best help desk I've used, and largely because the UI/UX is so clean and easy.  Read on 🙂
So how'd we hear about Groove?  For over a year now we've been loyally reading their "Growth Blog" where Alex, their CEO, shares great stories, metrics & strategies for how they're growing their business from 30k to 100k monthly recurring revenue (goal already achieved!).  If you haven't checked it out already, it's definitely worth a peek!  They've shared a TON of gems that continue to inspire our team… but we never thought we needed to relook our helpdesk platform, well, at least until our customers starting flowing in more quickly, the team started growing more quickly and we raised a $1M!
WHY WE NEEDED TO CHANGE OUR PROCESS/TOOL
It's not uncommon for an early stage startup to have one person that does all the bizdev, or one person that's handling all of the customers.  That's fine and that was our case for customer support — I remembered all of the customers by name, remembered how we were able to help them specifically, and probably most important of all— lot of them I really enjoyed getting to know personally and we even traded secrets like how to calm a 4-month baby at night, our favorite productivity apps and how to run a zombie-inspired marathon :).  But doing this single-handedly for EVERY client is not scalable with an ever-growing user base, hence the movement towards a more team-oriented approach!
With the new $1M round, our CEO's headed to San Francisco to scale up partnerships & open an office there, so as a part of that growth, we're now bringing 5 more people from the team to really drive our "customer success goals" with special attention to engagement, B2B opportunities, bizdev, UI/UX improvements, sales.  So, with more teammates & a larger & more diverse funnel, we needed to find a tool to simply and seamlessly qualify each request & have the right person take care of it.
OUR EXPERIENCE SO FAR ON GROOVE
1) Easy collaboration between teammates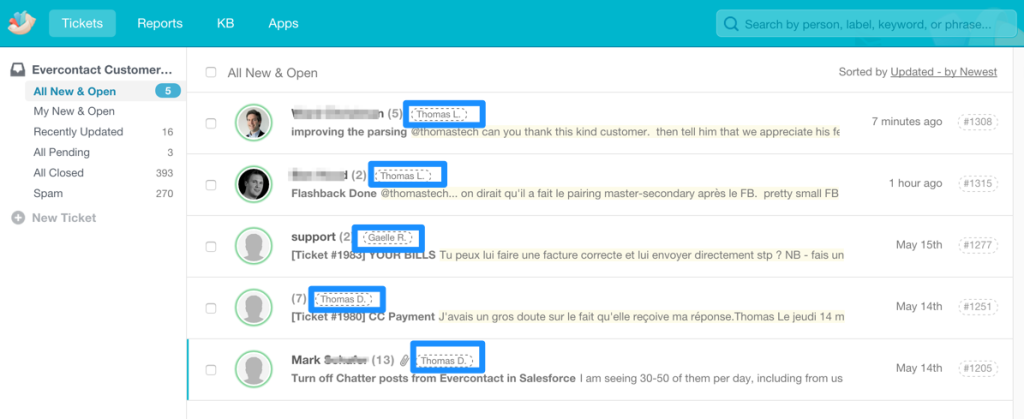 As opposed to forwarding emails (and losing track of what happens afterwards), with Groove you can assign tickets to co workers, follow the progress if necessary, and then your co worker can reassign the ticket to you if you're the one to follow up with the client.  Also, within tickets it's easy to add private notes and to quickly and easily see the status of every ticket. Furthermore, there are stats on the team and each individual's response times & how well they are rated by customers, which helps organize & track continual improvement.
Along those lines of improvement, I did a *customer success presentation* with the team to make sure we are scaling up those efforts well and so that everyone was on the same page as far as our goals go & how we interact with our clients in order to ensure their success. The pres won't give you the full story- as I tried to hold to one of Seth Godin's ideas that there's one image/slide and almost no words/bulletpoints (& then you PRESENT the rest)- but it's a good start, and highly inspired by Groove's customer service blog, majestically updated weekly by Len, their director of marketing.
2) Single "archive" of all customer interactions

Previously all customer conversations were "in my head", or in my Gmail, or sometimes I Left short notes on each customer's profile within our various user databases, but that ended up being fairly scattered, of limited input, not optimal for a long term/multiple exchange approach with clients (especially as more of us interact with them & need to share info)… all in all, it really left out all of the richness of the interaction.  Now all of our new conversations can be easily found in Groove.
So if we search for a customer within Groove we can see all of their tickets, what key part of success were trying to provide them, any notes from teammates & actually soon there'll be more info/access than we ever had before in one place.  Read on!
3) Single Point of Access/Info on clients

With their webhooks, Groove allows you to customize customer profiles & provide links to your company's internal KPI / user dashboards/settings.  This is still a "todo" for us but it was DEFINITELY one of the big selling points & let me explain why.

We have a number of customer databases with various data & possible actions- one is a part of our KPI; one is more for marketing; one is more for the dev team, but anyone dealing with our customer support might need to have access to all of them at any point in time.  Long story short, now instead of copy/pasting an email to open up this database, then again in this one, then this then that, we will be able to insert each of these links into the Groove customer profile & quickly click to open up the appropriate database & make the necessary change. Yes, saving 30 seconds per client a few times an hour DOES add up, DOES save brain power and this kind of an integration made Groove an even easier choice.
4) A Knowledge Base and really… a full-fledged customer support platform

We were actually looking into another customer service solution which would've allowed us to have a single inbox from which all concerned teammates could reply (and have a single archive). The option we were looking at, FrontApp, is a very impressive service and it would've solved point 2 and part of point 1 above, but it wasn't really a full-fledged customer service tool & lacked a knowledge base.
Having a knowledge" base that not only allows us to host our FAQs but also gives our clients quick access to us through a help widget is really A MUST.  Groove provides this & uservoice did as well, but Uservoice didn't live up on the points 1,2,3 above, so we did what is quite the challenge for many teams— changing our tools & habits, even when you know it's for the better!
5) Probably the MOST important part of our Groove Experience

The Groove team & brand itself— yes, those smart, easygoing cool folks that replied quickly to all of our questions, and that have not 1, but 3 amazing blogs (on their growth, on their product & on customer service)!  In Groove's case, it's clear they have a vision & a powerfully-focused team and that they're "going places". With such a drive, it's undoubtedly a platform that will continue to grow to be an ever-more useful tool for us.
Lastly, to that "grow into an ever-more useful tool" point, I asked their customer success agent, Mo, if they would be planning to develop those few things that I LOVE in Gmail and that I feel would be missing once I made the full transition to Groove.  Note her exciting response below and, like I said, "cool folks" and they're definitely going places!
CONCLUSION
So, in conclusion, we're excited to have a more focused customer success team thanks to Groove's product & their content & we'll continue to share more lessons here.  Thanks again to the Groove Team & we're excited to see you all hit your goal of $500,000/month here VERY SOON!