When Biomodex, a groundbreaking 3D organ medical printing company, decided that their client base was growing too big to manage manually, they decided to invest in installing the Salesforce CRM for their customer relationship management. But what about importing their contacts? Biomodex had been busy building their business and put the big task off for a while, so they already had hundreds of clients and even more prospects!
But, they didn't want to import every contact they had. The valuable clients, prospects and partners were mixed with the info for one-off vendors and newsletter senders, and were also frequently incomplete in the address books of their CEO and salespeople: Just a name and email address with no phone number or title.
Thomas Marchand, CEO and Founder of Biomodex, took stock of the daunting Salesforce task. After checking around, he found out that other similar companies either ended up starting their installations with imports of all their employees contacts, including duplicates and incomplete entries, or spending weeks manually cleaning things up in order to start off with a clean slate. He really wanted to avoid either scenario so he came to Evercontact to find a solution.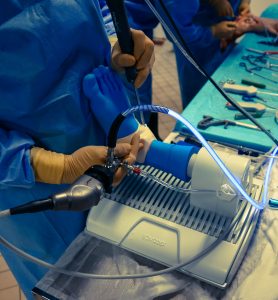 And luckily, we had one! We recommended running a ContactRescue over all the email accounts of employees that could have valuable contacts in order to start out with a clean Salesforce installation.
ContactRescue then got to work:
Searching over past emails to identify real contacts (those with whom the current and past Biomodex team had actually exchanged several emails with)

Extracting the full contact information from their signatures (Title, Company, Phone, etc)

Comparing this with the most recent public email signatures for the same contacts

Adding missing contacts or updated old information in the individual account address books

Centralizing and de-duplicating this information for the entire company

And, finally, seamlessly importing the contacts into the new Salesforce configuration.
And all of this automatically, and in 24 hours start to finish! Needless to say, Biomodex was very happy with the results:
"I would have a tough time calculating the amount of time and effort we would have needed to build a clean and complete database for the company in Salesforce, but it is invaluable. An added bonus is being able to better filter incoming phone calls as I can see who is calling now!" Thomas Marchand, Founder & CEO, Biomodex.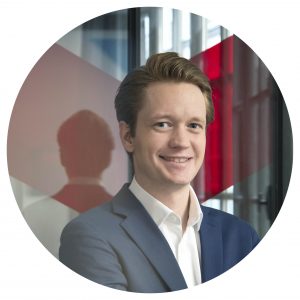 Plus, as the ContactRescue service includes ongoing contact updates, Biomodex has the time to get up to speed with how to best use Salesforce to further build their business without worrying about missing anything new.
Based in Paris and Boston, Biomodex offers clients a way to 3D print patient specific organs using medical data from MRIs and ultrasounds. Unlike some other 3D printed organs we've seen in the past, the ones printed by Biomodex can mimic different human tissues and organic textures thanks to a multi-material 3D printing system, a feature which allows surgeons to more accurately plan operations and surgical incisions.