UPDATE. WE HAVE A WINNER—- comment from Alexis below 😉

Long hours at a rampin-up startup can be tough… and we all know you need to blow off steam from time-to-time.

What do you do at your work or startup to kick back a bit?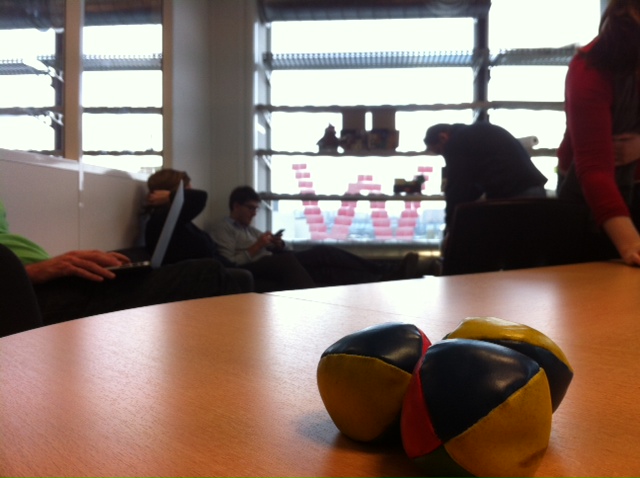 Besides an occasional juggle fest, at Kwaga we get random… and today's randomness all started off with this odd object…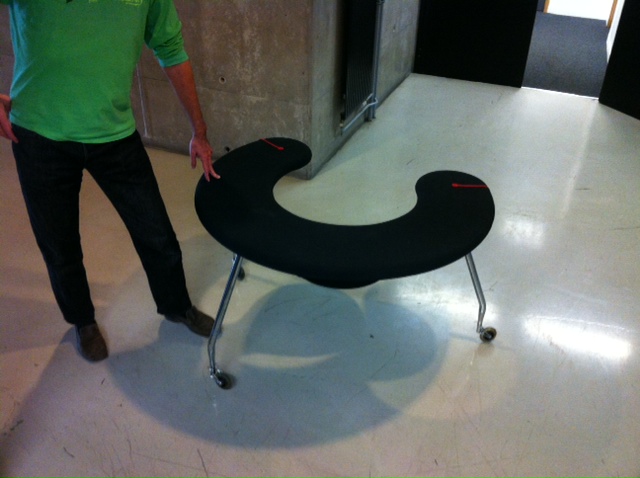 You'll notice that it can roll… and 2 of them can roll into each other…
Other days, the first into the office takes random photos when he beats the others there…
Somedays we make huge Kwaga signs with post-its… yes, it does help folks find us in Paris from time-to-time 😉

But most days, we take pleasure in the small things.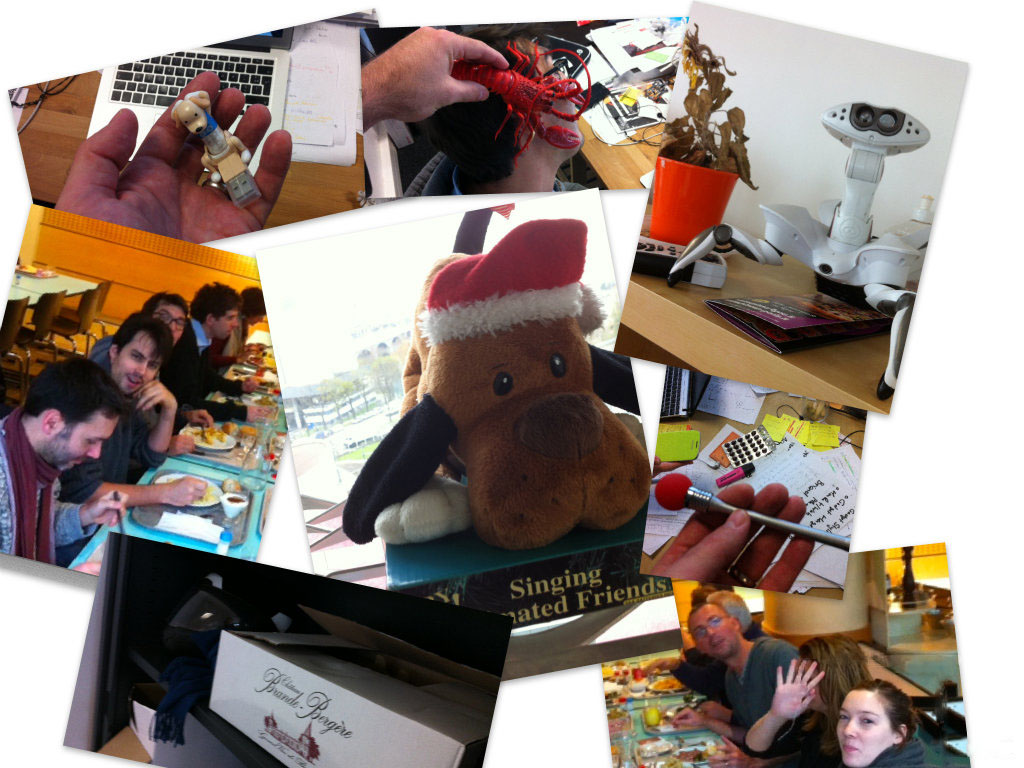 Challenge #1

Shoot us a link to a post about how you have fun, or take a pic.  We'd love to see how you blow off steam at work!
Challenge #2

The first person to comment below  WHO can find a photoshopped element in the photos above will get 60 points in their Thnx Barometer— either a free year for themselves, a friend or a free Flashback 😉

Enjoy the holidays! -Brad