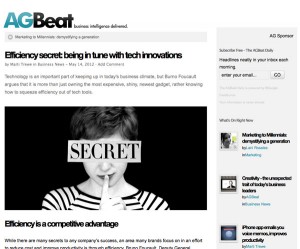 Here at Kwaga, we are all about increasing your efficiency. That is why we were so pleased when Marti Trewe asked Bruno Foucault, our new Deputy General Manager in charge of Business Development at Kwaga, to do an interview about his secrets to efficiency.
Check out this brilliant interview featured in AGBeat to see how Bruno keeps up with today's business climate.
Have any secrets of your own? We would love to hear them!