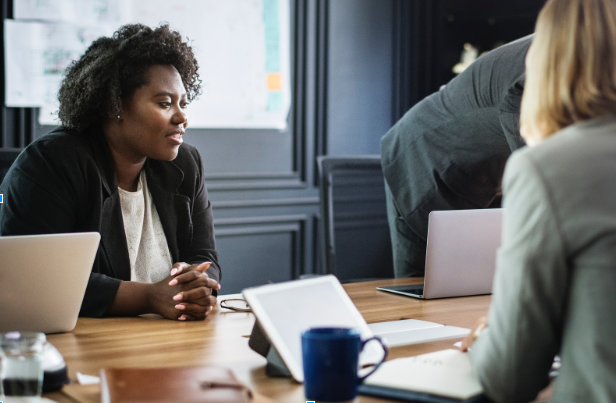 The truth is, people don't leave jobs – they leave managers. A bad manager can destroy employee productivity and motivation, while also creating a toxic work culture. What kind of talented employee would want to endure an environment like that?
Few things can cost a company money and disrupt workflow like employee turnover. Managers tend to blame company problems on everything but themselves – when in reality, they need to take a good hard look at their management style and its effect on others.
Something to note is that this can all be easily avoided. All it takes is a healthy dose of perspective and some renewed effort on the manager's part.
Here's a list of seven outdated and harmful management practices to steer clear from when leading a team.
Micromanaging
What's the point in hiring employees if you don't trust them to do their jobs on their own?
For entrepreneurs, micromanaging employees is an easy habit to fall into – after all, they care about the company they've built and want the best results possible. However, managers need to remember to trust the employees they've gone through the trouble of interviewing and hiring.
Bringing up mistakes and pointing out weaknesses

Everyone makes mistakes, and employees are bound to screw up occasionally. But if a manager focuses solely on those slipups, the environment can quickly sour and employees might feel like they're generally walking on eggshells.
Turn the negativity into positivity – focus on employee's strengths and achievements instead. Yes, mistakes will happen and constructive criticism can be necessary, but positive reinforcement can do wonders for morale and motivation.
Overworking employees
Employees don't want to be on the clock 24/7 or glued to their inbox over the weekends. Managers who judge one's dedication by work completed during off-hours should prepare for employee burnout and resentment.
It's also perplexes talented employees, who may feel punished for their hard work. Not only is overworking employees unsustainable, it's extremely counterproductive – Stanford research has shown that employee productivity per hour decreases sharply when the workweek exceeds 50 hours, and productivity declines so drastically after 55 hours that managers don't stand to benefit from the extra work.
Unrealistic expectations
Managers who make urgent requests and hit employees with unreasonably tight deadlines on a consistent basis are playing with fire.
That's a surefire way to overwhelm your best people and possibly lose them to more flexible and understanding employers. A manager's job is to set realistic expectations that can actually be achieved.
Pointless meetings
Sure, some meetings are absolutely necessary. They help everyone stay on the same page and offer a space to learn from one other from time to time.
But there's nothing more disruptive (or annoying) than holding nonessential meetings that pull employees out their daily flow. Even worse is holding one when there's a tight deadline ahead. Reserve meaningful meetings for special announcements or project planning, but don't waste everyone's time.
Not letting people be creative at work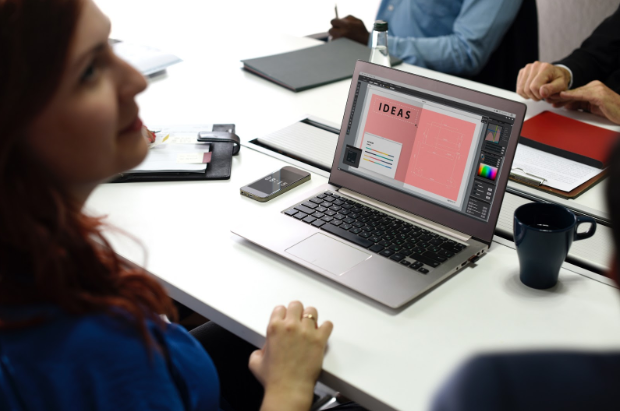 Talented employees want to thrive and grow in their roles, not stay stagnant for countless years. Letting them pursue work-relevant interests and passions will improve employee productivity and job satisfaction tenfold.
However, many times you'll see a bad manager keeping people  inside a proverbial box. They worry that productivity and output will decline if they let employees expand their focus and pursue assignments outside of their original job description.
Simply put, this worry is irrational. Passionate workers are considerably more committed to achieving higher levels of productivity. Companies need employees who are passionate about what they do, because such employees drive performance improvement more sustained than short-lived performance "bumps" that follow a bonus or incentive.
Poor communication and listening skills
Employees want to feel respected and listened to. When they feel like their managers are supportive and approachable, their performance is given a boost. A feeling of connection between a manager and employee can lead to more opportunities for taking risks, trying new things, and ultimately, company advancement.
If, however, the conversation always stalls in basic protocol and the employees feel trapped, the work environment probably isn't optimal.
Beyond dips in employee productivity, the mental and emotional consequences of dealing with a bad boss can be extremely taxing. If you're dealing with any of these poor management practices in your own job, it may be time to start looking for another job.
Even if you stick it out, be certain that you're not sacrificing the most important piece of all – your health.
About the Author: Dmitri Leonov | VP of Growth at SaneBox
Dmitri Leonov is an internet entrepreneur, leading growth efforts at Sanebox. He has over 10 years of experience in startups, corporate strategy, sales strategy, channel development, international expansion and M&A.