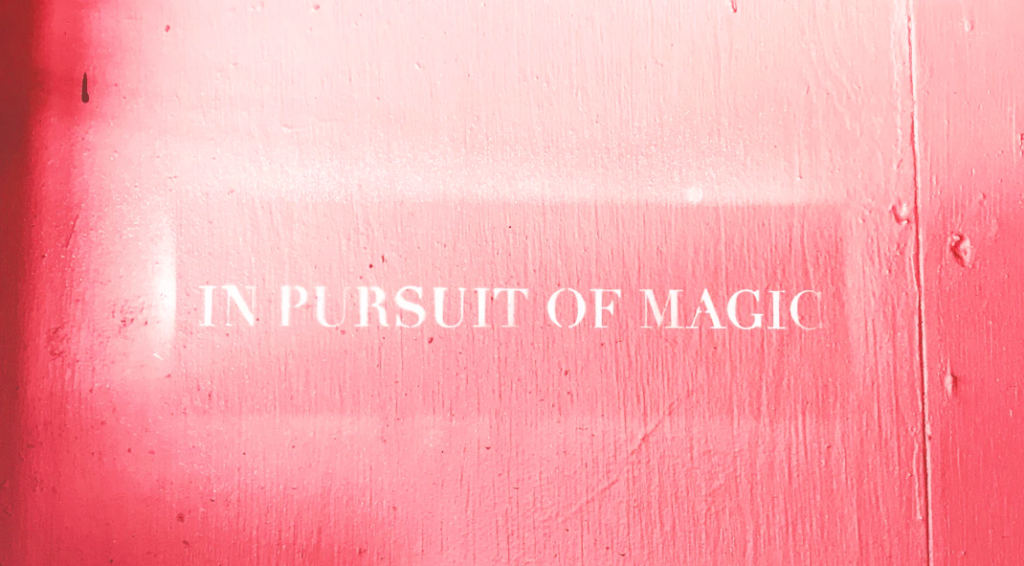 Extracting contact information sounds useful and all… But what does it actually mean? You know that Evercontact grabs signatures from received emails, but how exactly do we update your address book? Let's explore what's actually going on behind the scenes and some of the options you have.
We Turn Email Signatures Into Address Book Contacts
The email signature is the absolute BEST place for accurate, complete and up-to-date contact information.
In order for us to extract the senders contact information, there must be an email signature.
If the signature's there, then we'll grab it (we'll also confirm it matches the sender's email header). As for the email body, we discard it from our servers immediately (view our Privacy Policy); not only is it sensitive content, but it has no value for our purposes.
The Beauty of the Email Signature
Your contacts are way more important than just an email address. Using email signatures allows us to gather (on your behalf):
Contact First Name
Contact Last Name
Company Name
Company Role
Email
Work Telephone number
Home Telephone number
Mobile Telephone number
Fax Telephone number
Postal Address
Twitter
Facebook
Youtube
Google+
Skype
Here are some other questions you may be asking…
What Happens in My Address Book?
Once a contact has been verified in our system (see the next section), we will analyze and extract relevant contact data from the signature. This is the magic of our NLP expertise and machine learning to know what is what. Then, our system compares that info with the existing data in your address book, leading to three distinct possibilities:
NEW CONTACT: You don't have this contact listed. In which case a brand new contact is created with the information contained in his or her signature.
EXISTING CONTACT, NEW INFO: You have this contact listed, but the info is either out of date or incomplete. In which case, we will add the new information to this existing contact. Ex. Sara has a new phone number
EXISTING CONTACT, NOTHING NEW: You already have this contact listed and all info is up-to-date. In which case we do nothing; if there's no new info to add, our job is done.
Note #1: We do not delete any information from your address book.
Note #2: To avoid confusion, we add our new, updated data with a timestamp attached.
Why is There Sometimes a Delay?
We have your best interest in mind and we want to avoid adding "spammers" to your address book. With a contact verification process in place, we ensure that the contacts added to your list are of the highest quality and are trusted. You can be sure that no junk, spam, or other nonessential email senders will enter your address book.
Sometimes there can be a delay in a contact being added to your address book. We'll look for one of two things to happen in order to fully verify the contact and add it in.
You have a back-and-forth correspondence with your contact (we refer to this as a trusted contact)
Another Evercontact user has "seen" that signature. Think of this as crowd sourcing
Please also note that a contact you receive today may not be updated until tomorrow.
Automatic vs. Manual Mode?
The majority of users are on Automatic mode, but we do also allow you to be on Manual.
Automatic = The true "set it and forget it". Nothing you need to do, we add/update contacts as you receive new emails
Manual = You'll first approve contacts before they are added/updated
Gmail and Office 365 users can toggle this in your settings as seen below. (log-in at evercontact.com top right and from Dashboard click top right again for the Settings icon).
*Outlook users now have this same ability within your Outlook Evercontact tab.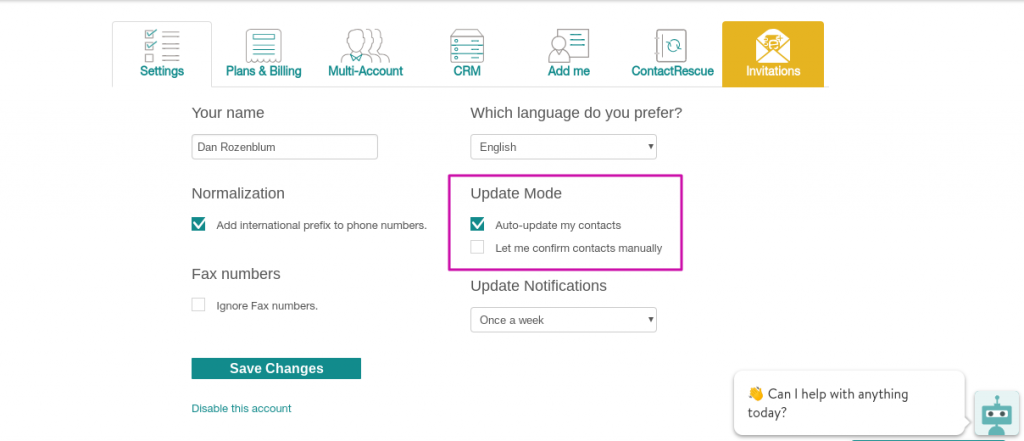 Where Can I Check If My Contacts Are Updating?
Gmail or Office 365: Simply log-in at evercontact.com in the top right to access your Dashboard. Here we show the last 50 updates for you. And of course you should see an Evercontact folder within your actual email contacts.
Outlook: With your Outlook open you should see your Evercontact pane. You can also view your stats in the Evercontact tab.
All users should also receive notification emails from us (depending on your settings) with the work we've done.
We VERY MUCH want you to see the value we provide 🙂
Any Questions?
Hopefully, how we extract contact information and why we've chosen to do it this way makes a bit of sense now.
If not, we're always happy to chat! Feel free to contact us with your thoughts and questions.