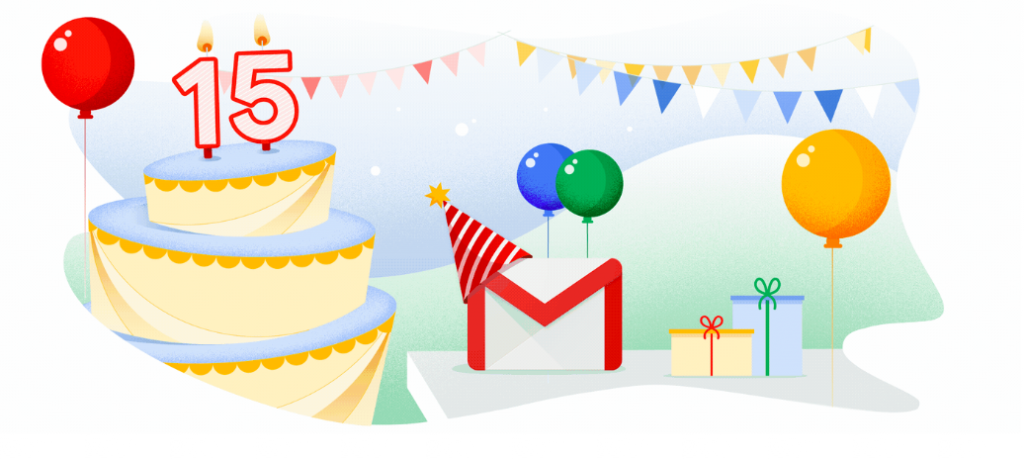 As a company that seamlessly integrates with Gmail, we of course have both awe and excitement around Gmail turning 15.
We're in awe of their success and the fact email itself is absolutely thriving (Part One, below).
We're excited about all the new features and what that means for us at Evercontact being in it for the long haul (Part Two, here)
Part One: Email is…THRIVING
3.8 billion email users and growing
Let's all reflect on and agree on one thing. Email is NOT DEAD. It is in fact thriving.
For at least 10 years we heard over and over and over that email was dying, it was old fashion. Email was for old people and had no chance to survive the millennials.
And yet, email is still here. Stronger than ever. Used by more and more people each day. 3.8 billion email users in 2018. Up 500 million from 2016. And experts say there will be 4.5 billion email users by 2023. No sign of recession in this space.
Space mostly dominated by a handful of players. Google hands down ahead of the pool with over 1 billion active monthly users. Far behind, Microsoft with 400 million active users. Hence why any change, upgrade or new features on Gmail is gaining so much attention.
Gmail growth —> G Suite $$$
For Google, Gmail has been a long-term strategy. Providing a free service. Beating everyone to gain users. Pretty much like the web browser war, but more subtle. Google were the first ones to introduce the "beta" tag on a product.
Millennials don't know that, but it was common practice to sell Gmail Beta invites in 2004. And that "beta" stage lasted for almost 3 years. Probably the most iconic "beta" launch ever.
Gmail was also an epicenter for tweaking and hacking basic functionalities. There was the LAB tab in settings to add an autoresponder, or canned responses, even schedulers. We loved those tiny little features that became a must have over the years. Google looked, waited and implemented some of those features in Gmail, offered a suite of services, and with all of it, they decided to make a bit of cash in the process.
Google Apps went from free for all to $15/month/user. And the tiny revenue became of cash cow. Mark Evans writes the following
As of January 2018, G Suite was used by over 4 million paying businesses. That's up 33% from 3 million in January 2017, which was itself up 50% from the 2 million mark G Suite hit in November 2015. The slowdown in growth is offset somewhat by the increase in the size of businesses using G Suite: giants like Verizon, Nielsen and Colgate-Palmolive have switched to G Suite, with those 3 alone representing 250,000 users. And if that growth rate continues, G Suite will be used by almost 10 million paying businesses in 3 years.
That doesn't include educational institutions (70 million teachers and students), non-profit organizations and even early adopters that are not paying for G Suite.
So the overall number of organizations using G Suite must be tens of thousands or hundreds of thousands over 4 million. That is a LOT of customers for Google! Well done.
And with growth comes the need to improve and keep the excitement building.