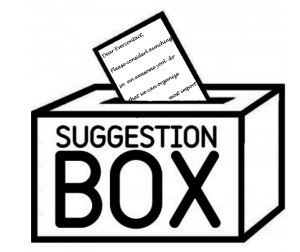 "User Feedback is everything" said Facebook Co-Founder Chris Hughes in a recent Entrepreneur article where he discussed how the first iterations of Facebook – when it was more like a wiki page where you could even change your friend's profiles – and how their user-feedback-oriented process helped quickly improve the platform.  This user-centric process has followed him in his activities in Obama's election campaign in 2008 and now as the editor-in-chief at The New Republic.
At Evercontact, we use a number of different tools to capture, analyze and evolve from our users' very valuable feedback, and I'd go so far as to say that this is one of the greatest advantages of being a startup in 2014 as it has never been as easier to make smart data-driven decisions. Big statement, right… but so true and here are a few reasons why it is so important, or such a vital change.
1) Data-driven feedback helps early on to find your product-market fit with prototyping and beta-testers – fine-tuning in on your customers' pain points keeps you focused on the most essential element to startup success— creating value.
2) At all stages, user feedback provides those "Oh yeah… how did we miss that" moments as end-users contribute their outside point-of-view that unfortunately designers, developers, and creators easily overlook as they're translating into code what's in their creative minds.
3) With every interaction, you're engaging your clients and empowering them, and if you do so in a communal, publicly-visible way, then you're building a tribe à la Seth Godin.  This reciprocity, which is the core of all loyal relationships, is at the core of community growth.
The 4 ROCKIN' tools we use for Feedback
1) UserVoice – our go-to feedback forum / customer support platform
On our UserVoice forum, our clients can vote on whether they like/dislike a feature request, comment, and most importantly SHARE what they'd like to see next at Evercontact.  The forum allows us to consolidate feature requests and allow our users to be a part of deciding what gets developed next.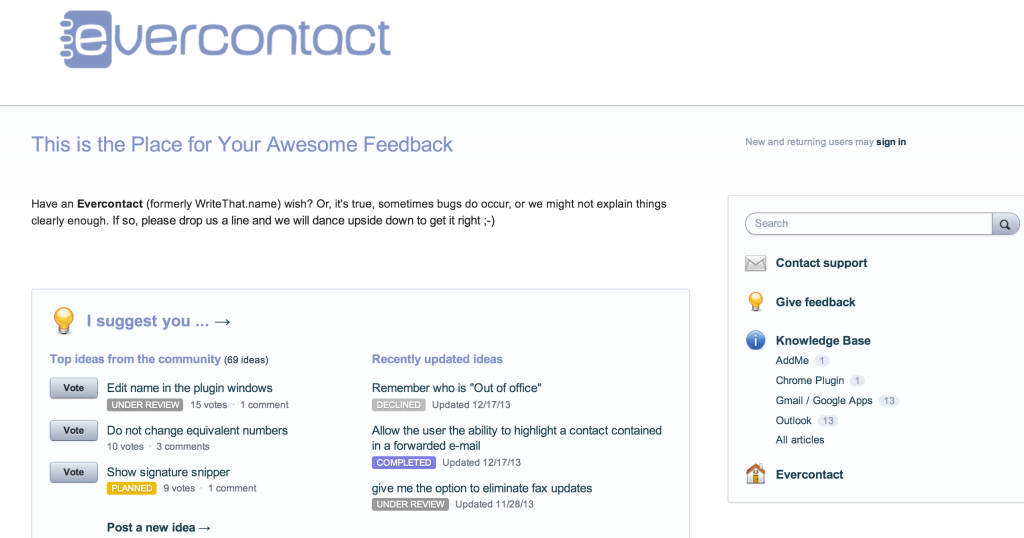 Likewise, uservoice provides a knowledge base for FAQs, and users who can't find what they're looking for can easily reach out with any questions/feedback/support requests.   Most exchanges are answered surprisingly fast as our community manager wants to engage new folks as soon as they have an idea!
2) Qualaroo – Engaging and Adapting to Visitor's Needs
Every time, we changed (or considered changing) our website, we added add a Qualaroo tab at the bottom.
This handy little web app pops up immediately, after 15 seconds or more, and then asks a few simple questions so you can have direct input from new visitors –  a)what they would like to see more of, or b) what's missing, or for us last time it was c) what else do you need to know before signing up?  
(example below on Qualaroo's own site "What are you hoping to get from qualaroo").

Worth noting that their CEO, Sean Ellis, is among the most well-known growth-hackers today (1st marketer at Dropbox, Lookout, Xobni, LogMeIn and Uproar) and if you're interested in growth-hacking, I suggest you take a look at the forum he's developed: GrowthHackers has an engaged community that curates and discusses the hottest growth-hacking articles/tools out there.
3) UserTesting – REALLY get in your clients' shoes
Ever wanted an immediate, uninhibited perspective from a 100% new user that's never heard of your service, or to have them compare your website to your competition's!  This is something that UserTesting has been helpful with, especially when we were refining our outlook download/installation process.
We had 10 potential end-users video their screen while going through the download-installation process.  With their video, we were seeing their experience directly, and hearing their thoughts as well (as they speak outloud as they go through the test).  We were able to find out where there would be a) churn for new visitors, b) when something didn't meet their expectation, and c) why a certain UI/UX wasn't yet optimal.  Often they provided direct feedback on what they would've preferred and on a few occasions this was exactly what we then developed!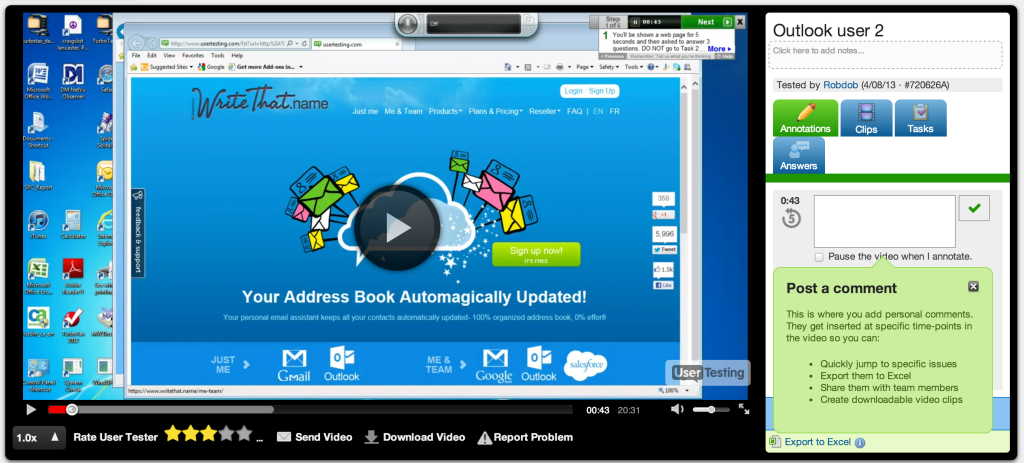 4) Google Forms – Simple surveys to drive engagement and measure feedback

We're very google-friendly at Evercontact and Google forms is a wonderfully easy way to collect and analyze user feedback. In 2013, we had over 1500 responses to our various feedback forms, and when we asked how satisfied users were with Evercontact (7 being "satisfied"), here were the results:


Most of these feedback responses come from an email users receive after having been on board for 10 days which you can see below
NB The "negative" or unsatsified feedback (0-6), though less common, is actually often the best opportunity for finding customer "moments" where you can improve.  For this reason, "negative feedback" might be our favorite, as Paulo Coehlo says so well…"Telling the truth and making someone cry is better than telling a lie and making someone smile.".  AND, this is why one of the emails where we ask for feedback has the subject "Give me your hardest punch!" 🙂
For an "automated service", and an automated email, our users are continually surprised at how much personalized attention we provide once they share their feedback— for EVERY single person that leaves feedback, our 
community manager reaches out 

and furthers the conversation, really digging into any ideas for improvement and any way we can be of help to those clients.  Gregory Ciotti of HelpScout really nails it in this 

article on how great customer service leads to great referrals and revenue growth.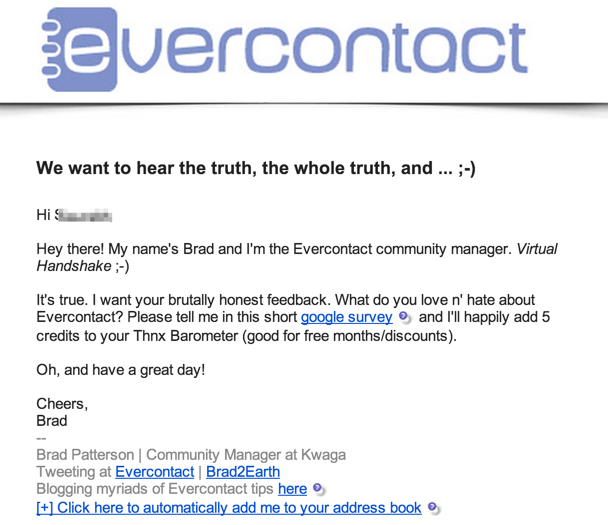 On the graph below, for the past 1000 emails sent, we've had a 39% open rate, and 13.5% action rate, meaning that more than 1 out of 10 of our users takes their time to provide feedback— which is relatively high engagement (Mailchimp shows that average ecommerce email marketing is closer to 22% opens and 2.9% CTR)!
Our engagement wasn't always that high though, but as we've consistently a/b tested and changed these emails we've noticed 50% improvements from the first versions back in early 2012.
Just for fun, the feedback email's most recent version 1 subject is "Believe it or Not…" has many more opens (228/500) as it's a bit of a "look what's inside" CTA.   In comparison, version 2's subject "Give me Your Hardest Punch :)" has fewer opens (181/500) but still translates to much higher engagement (77 out 181 people or 40% left their thoughts vs 58/227 or 25% for version one).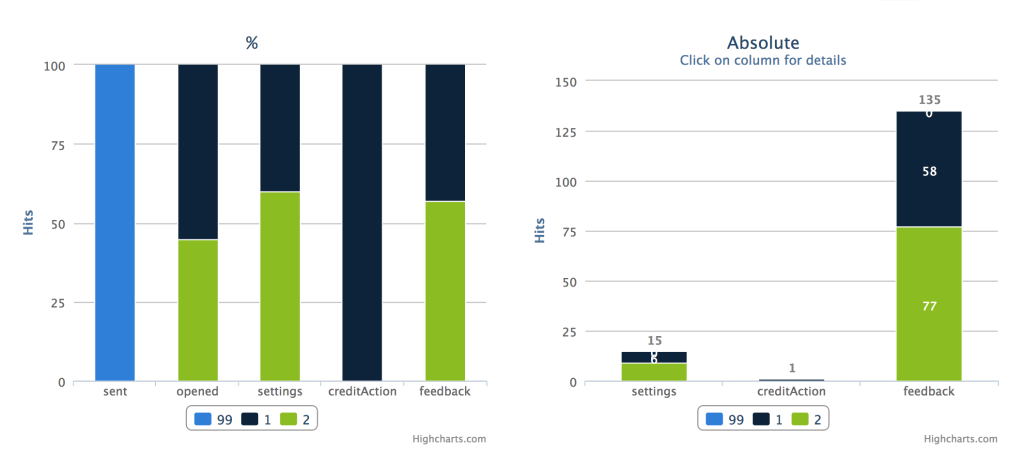 About 1 out of 3 people that share their thoughts become new beta-testers as we ask "do you want to test out our new functionalities" in the form.  This way, with every product launch, we have a privileged group with whom we fine-tune new functionalities before sharing them with the larger public.  
Forms or other users feedback surveys can also be a nice space for bringing your users' attentions to other services you offer and your presence on social media.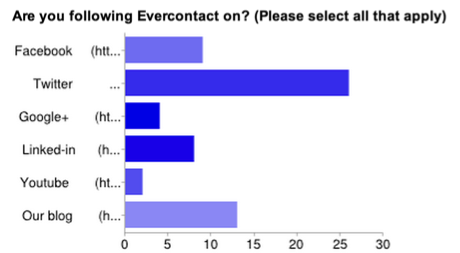 Likewise, in the google forms, we would mention our referral program to see how many points they thought they would earn, if they'd change anything about the program, and even what they thought of our referral program's name "The Thnx Barometer"… what do you think? 😉

LASTLY, what's the magic touch that makes feedback most beneficial to us, and other startups?
1) We love hearing "I love Evercontact", especially when you share it publicly with your community!  And yet what we're really interested in is "Why" or "What will make you love it even more".
2) We love negative feedback probably even more than "I love Evercontact", so be tough, but not mean.  And, as Jason Shen suggests in his great list of dos/donts for negative feedback, it helps to lead with a bit of positive feedback that shows "you care about the project/person" and then bring out the specific pointers for improvement. 
3) We're always interested to hear at what specific points you think we can do better with the UI/UX and what features, or connections that we don't have, would be most valuable to you.
Yep, I definitely agree with Chris's quote at the start of this post… user feedback is everything… as long as you analyze and act on it accordingly!