New email signature? Change your phone number? New job?  Add a new twitter account?  New website?  New video series… etc etc etc…?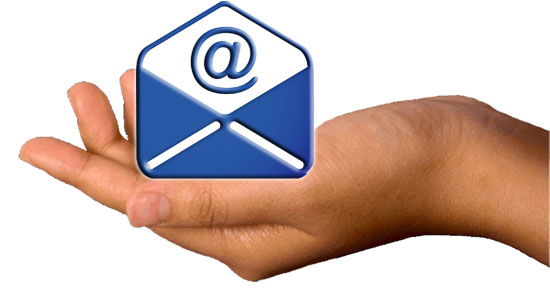 Let your contacts know easier than ever before. 
Basically, you'll send your contacts to a link just like the one you see below where they can download your info.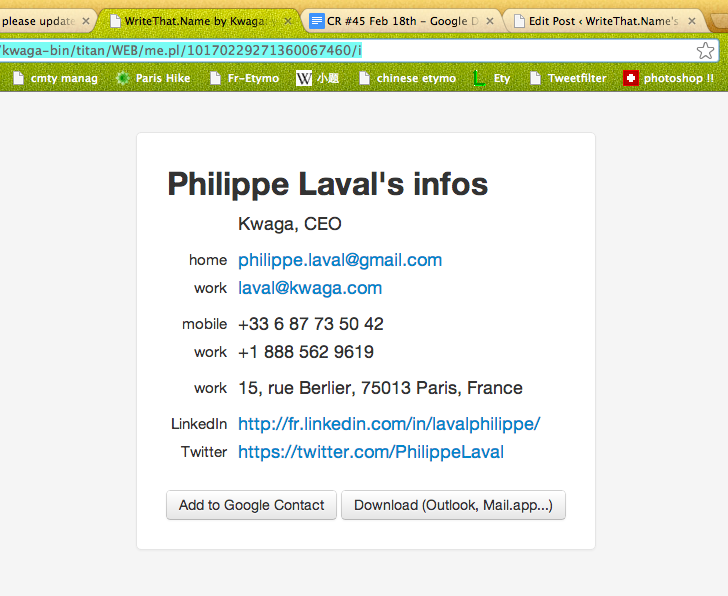 How do you do it?
1) FIRST, get your personal "ADD ME TO YOUR ADDRESS BOOK "link.
2) THEN, send an email (like this one) following the steps below for Gmail / Outlook 
——-
Hi,
I've just changed my contact information. Please click on the link below to easily add my new info to your address book.
<Your personalized signature link which will look like this>  

Best,
Your name
—–
On Gmail
First, choose whom to send it to:
1) Go to Google Contacts (gmail shortcut G + C), then click on "my contacts", or "most contacted" or any group you'd like.
2) Click "all" or choose which contacts specifically
3) Click the cute little envelope compose button, add the sample email below with your personalized bit.ly signature  link (as in the email you received from us or visible in your settings).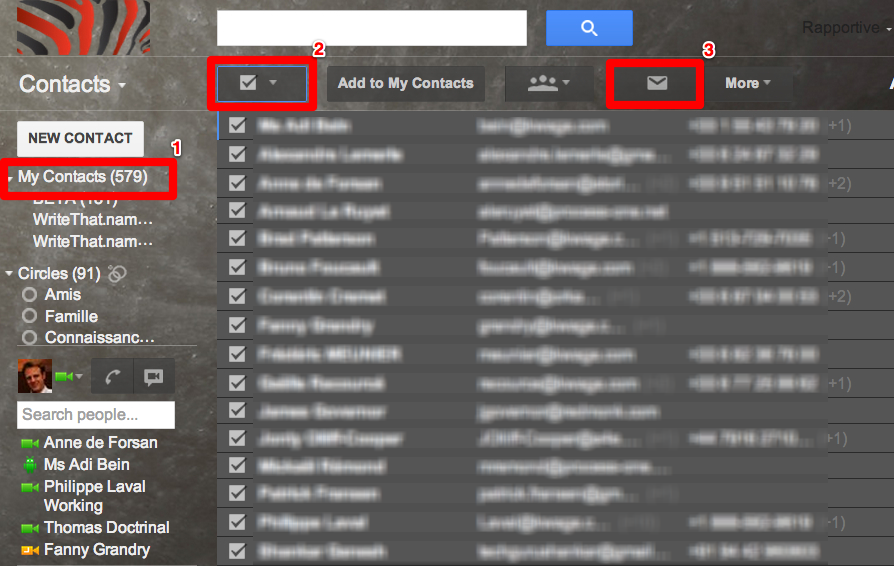 Do pay attention to these details:
Etiquette:  BCC your contacts when you're bulk-emailing, and make sure that you add your own email address in the TO: …otherwise your message can end up in spam.
Restrictions: No more than 500 unique email addresses per day (and if you go over that, Google will temporarily disable your account).  If you're POPing or IMAPing this can even be limited to 100 per day.
Additional info: https://support.google.com/mail/bin/answer.py?hl=en&answer=81126
Extra tip:  If you often want to send out "personalized emails" to your contacts, consider checking out how to do a "mail merge" as described here by LifeHacker.
On Outlook
1) Click on the Contacts option and edit or "Create New Contact Group".
2) Compose a new message (sample email below) and add the name of your contact group into the "BCC" field.
3) Send. And, unlike Gmail, Outlook does not have a restriction on the amount of emails you can send in a day, however your Internet service provider might, so if you run into any issues you might contact them to see what the daily limits is.
Got any questions?  Hit me up here and I'll do my best to set you up.
Cheers, Brad