When putting together your marketing puzzle, Contact Intelligence is the main piece.
It lies at the core of your sales outreach and is the backbone of your networking efforts. And with accurate data tools in your back pocket, you have the ability to excel in two primary facets of customer management: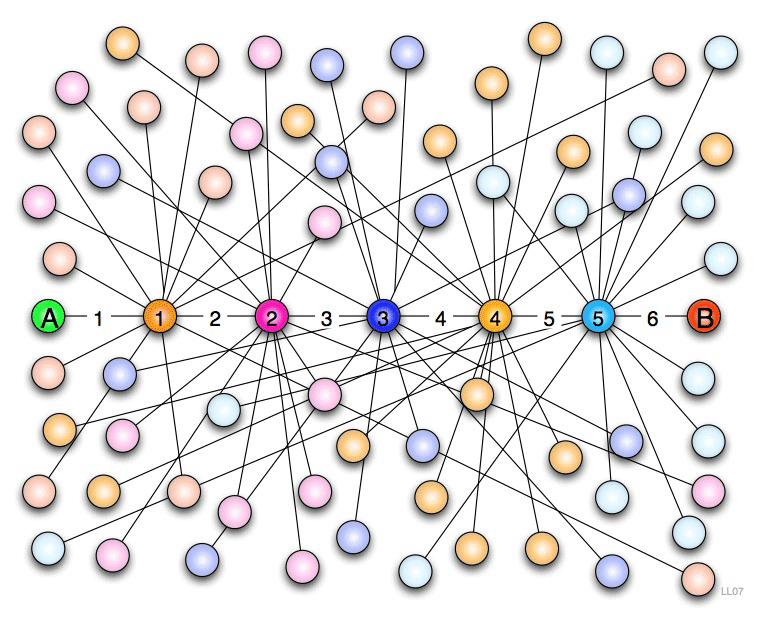 Customer Retention and Acquisition
For starters, the strength of your business is tremendously bolstered by those loyal, returning-time-and-time-again clients you pick up over the years. Consistently handling these contacts with care – and not taking their presence for granted – is a surefire way to squeeze the proverbial juice out of every connection you make.
After all, you're not building bridges just to burn them. The whole point of your continuous marketing efforts is to acquire a bigger and bigger audience; if you're neglecting old contacts, you're losing as much as you're gaining. Solid retention allows acquisition to be a process of addition – not of replacement.
The underlying reason being: You never know when a connection you make will come back to benefit you, whether via sales or a different avenue. Thus, you should view contacts as valuable assets worth protecting and backing up over time.
When it comes to the actual process of acquisition, a smart contact management strategy is the holy grail for sales teams. This is the only way to ferry a lead across the sales funnel river to the customer side.
Here's what it looks like

Contact Intelligence Provides a Deep Understanding of Your Audience
Segmentation is more than a fancy boardroom buzzword. It's the key to finding out users' backgrounds, assessing their needs and desires, and then addressing their pain points. By treating your early-20s single mother customer differently from your 60-something retired veteran customer, you position yourself to better create relationships with each of them.
From prospect to customer to brand champion, knowing exactly who you're reaching out to is vital at every level. It allows you to provide appropriate solutions across the board – a necessary measure given that one size rarely fits all.
These solutions can be demonstrated in various ways. Perhaps, you go the direct marketing route of targeting your distinct audiences and communicating your message head-on. Or, you may opt for a more indirect approach focused on flexible brand presence and web offerings.
Either way, the goal is to put your sales and marketing leaders in a position to make more informed decisions. Where you can provide answers to questions that haven't even been asked yet. And, ultimately, where you optimize your means of qualifying each and every lead.
Accurate Data is Essential for Contact Intelligence
We've covered why it's so important to have quality contacts, but the question of "How?" lies in your data tools.
You need the ability to acquire accurate customer insights; that's why there are a million CRMs out there vying for your business. As we touched on earlier, this information allows you to personalize their experiences, offer superior products, and ultimately provide better satisfaction.
Customer Relationship Management lies at the heart of all this…but it may as well be called Contact Relationship Management. You can't ignore how important getting accurate contact data is, nor how difficult it may be.
In fact, take a look at this result from a 2017 Ascend2 study:
"Enriching contact data quality" is cited as the biggest obstacle in email marketing. Some of our Evercontact's own data dives support this notion, finding that the average person has nearly 200 lost or outdated contacts in his or her inbox. Think of all the sales potential lost right there.
If Getting Accurate Contacts Is the Problem, Evercontact and ContactRescue Are the Solutions
Our Contact Enrichment plans give you some of the tools you need at the start of your sales and marketing processes. With them under your belt, you're better equipped to successfully set off the customer chain discussed above – from enticing prospects to developing relationships with buyers to cementing loyalty with avid supporters.
With Evercontact, you get real-time contact updates right in your address book:
When a new contact pops up in your inbox, their current information will be added to your list!
When an existing contact emails you with changed info (be it a work title or address), we'll automatically add it!
Our ContactRescue solution goes back in time, sorting out messy email archives acquired over time:
Depending on your needs, it goes back 1 or 5 years back to recover all lost contacts & update them in your address book.
This data can easily integrate with your CRM to ensure your Salesforce or Highrise efforts are backed by accurate contacts too.
For further questions about how Evercontact and ContactRescue can save you time and capitalize on your prospect lists, shoot us a message!