Meet Thomas Lamarche… or Thomas Tech as we call him. Tech because of the 2 Thomases at Kwaga, he's the tech one,  but summing Thomas up in a single word is a challenge greater than I'd like to take on!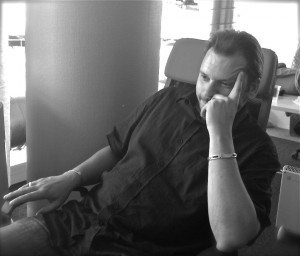 When Thomas was first recruited at WriteThatname he wasn't able to start right away, and yet he found time to send us all kinds of cool WriteThatname images he kept playing with.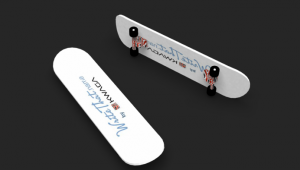 Graphic design wasn't the shoes he was destined to fill, but we could tell that Thomas was excited to get started and that he had a keen curiosity—  a common thread through his past experiences.
Thomas was originally more on the sales side as those were his university studies, and yet while working for subsidiary of Lexmark for 7 years in Africa he gradually became more tech-oriented taking care of pre-sale issues with their printing equipment throughout 33 countries.
After nearly non-stop travel for those seven years, Thomas spent 4 years at a web agency and worked on a number of interesting projects before deciding to firm up on all of his new tech skills with a degree in computer programming specializing in HTML/CSS/Javascript/Php. Once that was completed, he worked at MediaLab for l'AFP(Associated Press in France) where he discovered his passion for  iPhone (so he's very excited to have
Boxcar
 now on board at WriteThatname).  All of these experiences made him the right pick to be our front end UI developer at Kwaga.
I asked Thomas how he had been enjoying his work at Kwaga the past few weeks and he said:
The first month at Kwaga was spent on the website, blog design, emails and lots of fairly visible elements, though for everything you see there's a book and a half behind the curtains.   The coolest thing about joining Kwaga is getting to learn with all the other magicians hiding behind WriteThatname's very complex system… even if it appears to be such a simple product, it's anything but that once we take a peek at all that's going on!
So you have Thomas to thank for the MUCH more attractive site, blog and emails.  Probably most importantly, Thomas Tech is a good guy, fun to work with and we are very happy to have him on board!!!