This Tuesday we co-hosted a "breakfast meetup" in Paris focusing on solutions for automating lead generation and contact management, specifically for sales team.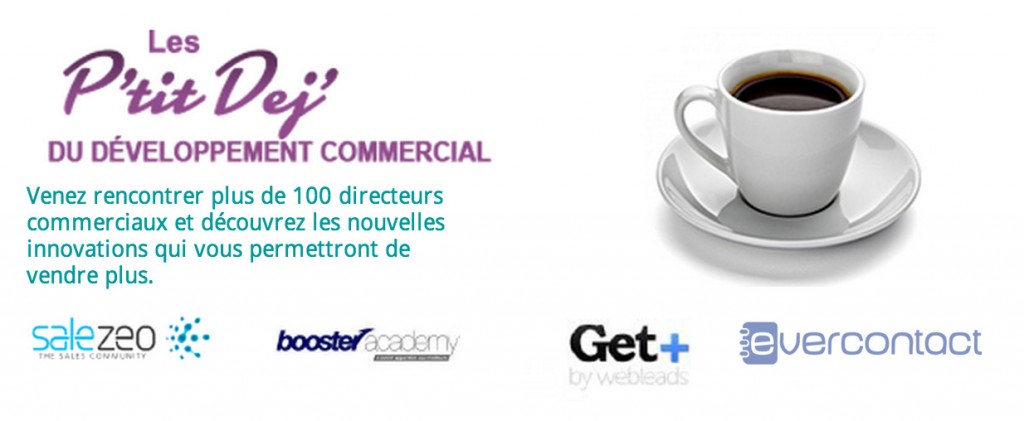 After a bit of networking, coffee, cup of OJ and croissants, Salezeo, Get Plus and Booster Academy presented their solutions, as did we.  Here are a few pics from the event, info on the outstanding solutions from our partners and finally our slides, put together by our COO, Bruno Foucault.
Salezeo, a collaborative community for contact sharing currently has over 500,000 professional contacts, and anyone can join the platform and do segmented searches to find specific prospects and then reach out accordingly.  The platform integrates well with a number of CRMs and  there is both a premium version and also a way that you can contribute to the community and in return use their resources.  Check out their portal currently in French, and new communities are currently forming in Spain and in England, with a launch planned for early 2014.  Here's their co-founder Olivier Piscart sharing his solution with the crowd.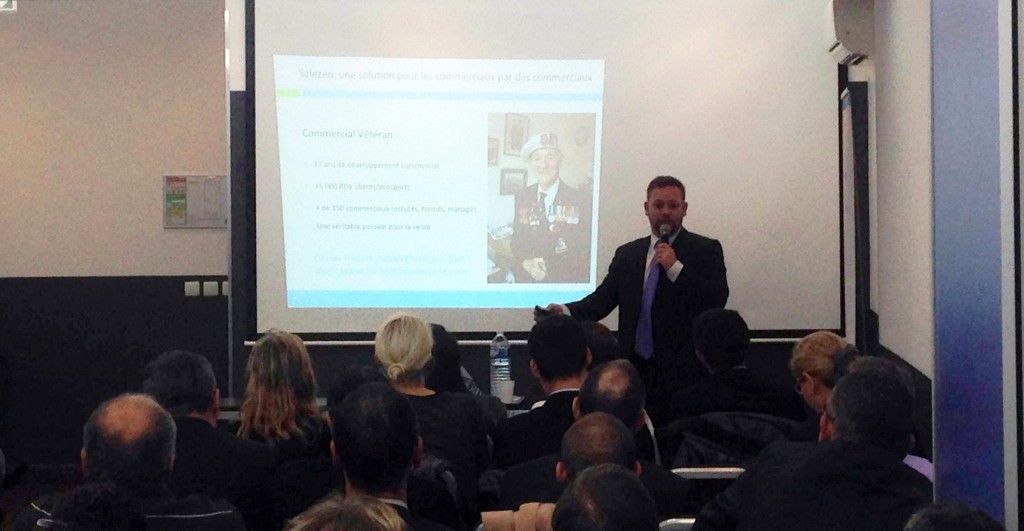 Ever wonder who exactly is visiting your site?  Even better, if your focus is B2B, wouldn't it be great if you knew which companies were visiting so that you can reach out at the right time and see if you can better serve their needs? That's where Getplus can help you get in touch with the right contacts at the right time.  Once installed on your domain, Getplus tracks visitors and sends you a daily update on traffic, interactions and of course, which domains visited (the number of employees, last year's revenue and more) and often where they came from (google search etc). A quick shot of their CEO and founder, Hervé Gonay, in action: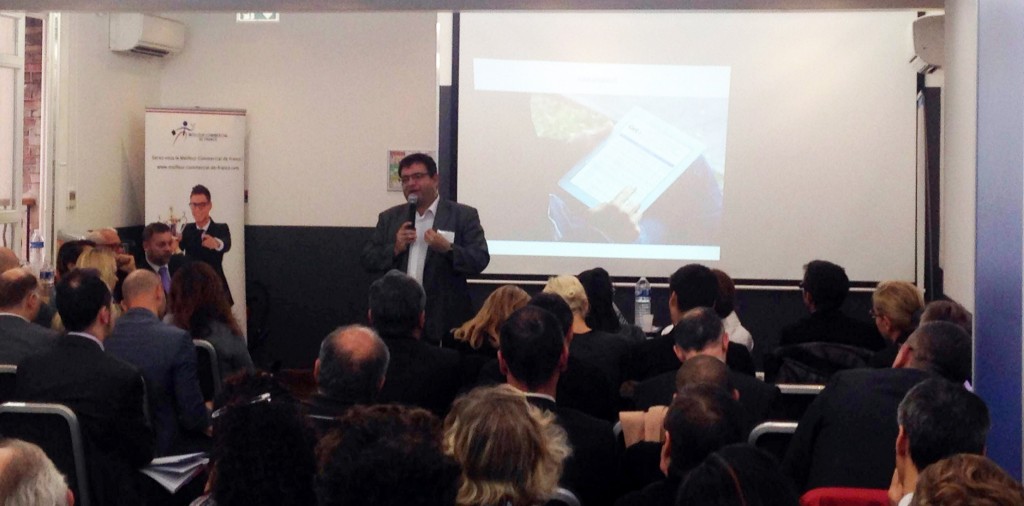 BoosterAcademy offers intensive, personalized training for sales teams and has quickly expanded in the past few years to a number of centers all over France.  Touting strong growth, they were gracious to share first hand experience on how all of the tools above and Evercontact has helped them with their own prospection.  Their CEO, Evelyne Platnic Cohen, shared a number of sales anecdotes and explained the Booster Academy approach to identifying each salesperson's potential to grow and how BA can accompany them in that journey.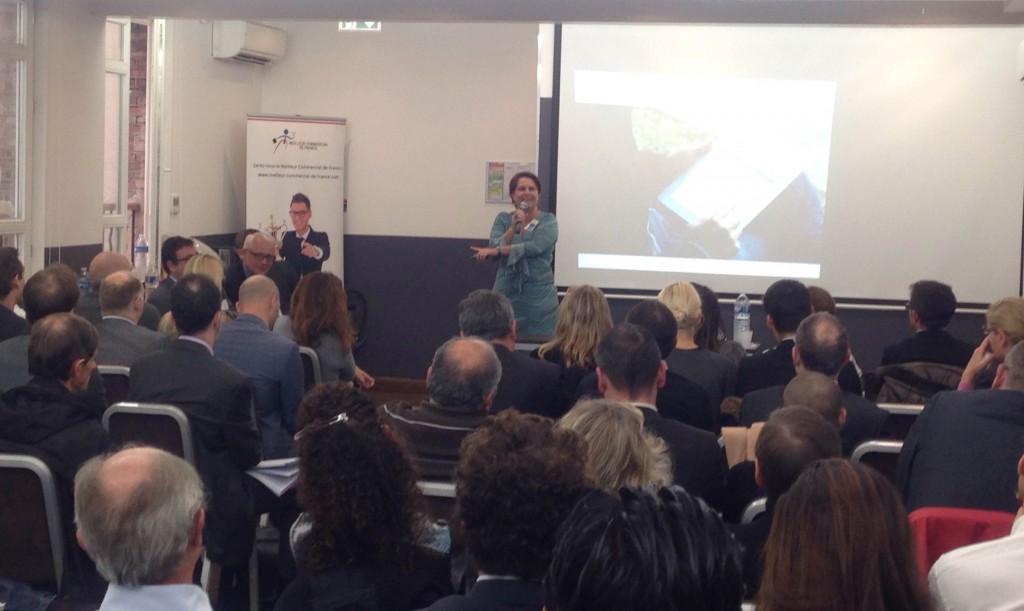 Bruno Foucault, our COO, of course presented Evercontact and the daily service that auto-updates address books, our new chrome plugin that udpates contacts in real-time and our solution for contact data and lead management on salesforce. Here are his slides which are now on slideshare for all to enjoy!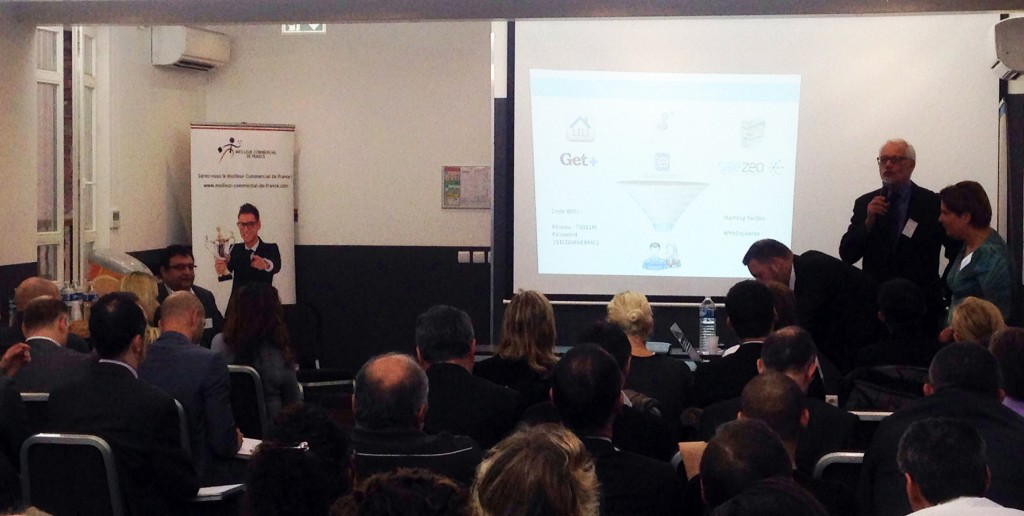 Stay in touch via twitter, facebook or google+ to catch all of our updates (and of course the next Pet Déj in Paris).