You have all heard quite a bit about Evercontact, so we've decided to put the spotlight on our power users who share not only how they make the best use of us to stay in touch with their professional network, but also their tips for other helpful tools and strategies for contact management and networking.
Our first in the series: Spotlight on Business Development and the extremely busy Director of Client Development at Fetch in San Francisco, Alexandra Ivacheff.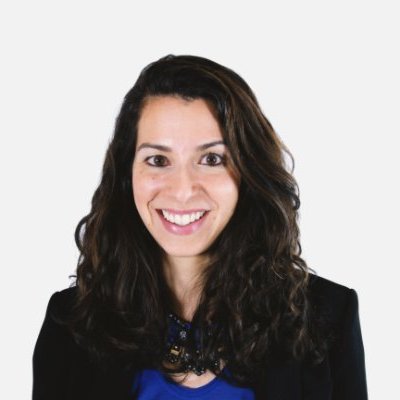 Alexandra, tell us a little bit about Fetch:
Sure, Fetch, part of Dentsu Aegis Network, is a full service mobile agency delivering global mobile media planning and buying, mobile strategy, design and analytics. We have offices in London, New York, San Francisco, Los Angeles, Berlin, Manchester and Hong Kong.

Fetch has been around since 2009, and our role is to understand the mobile consumer better than any other. Fetch works with some of the world's most pioneering brands, and has won numerous awards for its campaigns for clients including Hotels.com, Expedia and eBay in disciplines which include mobile video, paid social, experiential and mobile marketing. As well as being listed as top 50 digital agency by Econsultancy in 2016, Fetch has also been named mobile agency of the year in three consecutive years, and was voted fastest growing mobile marketing agency in Europe by Media Momentum Awards.
And what is your role there? Scouting for new clients?
I am heading NB in the US for Fetch which means prospecting potential new clients, responding to RFP's, writing proposals, closing deals and onboarding new clients. For this, I need to collaborate with marketing, understanding client needs and offering them the latest mobile strategies.

I need to stay on top of the market and understand the latest trends in order to identify the right prospects, create effective proposals for them, and make sure we can deliver what they need to deliver the right services.
And presumably this means a lot of networking and juggling contacts?
Yes, working in advertising means attending a lot of networking events and conferences. And of course I need to keep in touch with clients who have already signed with us to make sure they are happy (and maybe have some friends to send us)!

Contacts really are the essence of my job, People move jobs very quickly in this industry or to new roles within existing companies. Someone who may not be a perfect lead right now could turn out to be one of our biggest client later.
How did you manage your contact updates before? Has Evercontact been helpful with this?
Before I started using Evercontact, I relied on notes a lot and I ended up running into the problem of outdated emails and phone numbers frequently. As having the latest contact details is essential, Evercontact's daily service has been really helpful!
I do still scout on the web, so the Evercontact Chrome tool to grab contact info is also really helpful as it allows you to have a new contact's correct email, company, etc and no typos!Also, I have a couple of email addresses so I find the ability to link their contacts really helpful.
Can you share some secrets towards success in Business Development?
Obviously working for a great company with talented people is key for success. You also need to be outgoing and enjoy networking, as the focus is not just making sales but building strong relationship within your industry.
Besides Evercontact, what are the best productivity tools and tips you can share with us to be more efficient and successful at doing your job?
Every day I plan and prioritize my todo list. I have more than 50 differents actions to take every day (followups, meetings, planning, scouting for potential clients)! So it's all about prioritization.
For tools, I use Wunderlist for my everyday tasks, but I also plan mid term actions and develop a vision of my pipeline there. I also use OnePageCRM which is a huge help in making sure we are on track.
Any other tips for professionals in general?
Yes, the most important is persistency. Never take no for an answer, and if you don't ask, the answer will definitely be no 😉 Just ask!
We hope you enjoyed our interview with Alexandra!
Stay tuned for more Power Contact interviews!