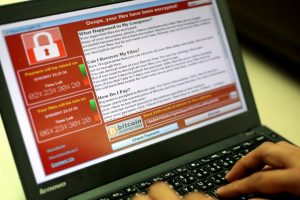 Update your software, backup your data, safen your online practices, and more to prevent your computer from being infected or locked by WannaCry 2.0!
According to MalwareTech, a leading botnet tracker, the WannaCry 2.0 hacking attack which emerged recently has struck over 330,000 computers in 150+ countries, resulting in the disruption of hospitals, banks, transportation services, and other industries. WannaCry is a type of ransomware, malware which seizes control of your computer and threatens the erasure of data unless you pay a fee. This new attack initially charges victims $300 through bitcoin payment and then increases the fee, until after a few days when files are finally locked.
For now, WannaCry only affects PCs running Windows using out-of-date software but the malware does travel through file-sharing systems, such as corporate networks. Some corporate IT managers may have delayed network-wide Windows updates in March to prevent complications with existing software, resulting in the spread of WannaCry. Ransomware can be contracted by visiting unsafe websites, opening malicious emails or their attachments, and by clicking dangerous links.
How to Protect Yourself
To combat the spread of insidious malware, experts recommend the following practices be implemented on an individual basis:
Update your operating system's software, whether Microsoft or mac OS, as soon as possible. Also, update your computer's firmware and applications to prevent security loopholes. While this may seem like a basic step, networks were easily infected because of out-of-date software. A 20 minute-long update may seem like a hassle that can be put off, but your computer's security could depend on the latest protections.
Backup your data through a cloud service, flash drive, or external hard drive. If for some reason, your data is lost through ransomware or an anomaly, your backup will save you time and money by preserving your files and preferences. Each backup method has its own advantages so it might be best to use two methods. For example, cloud storage is arguably the most seamless option but ransomware could lock your account if you stay logged in. Similarly, if you keep an external hard drive plugged into your computer, the ransomware could also lock it.
Practice safe surfing. As mentioned, you can partially avoid ransomware by avoiding dangerous websites, not opening unknown emails or attachments, and not opening suspicious links. If you work at a larger company, forward any questions about your network to the IT manager and don't be afraid to ask questions about company-wide security precautions to prevent the spread of malware. Downloading free antivirus software like Sophos or Avast for your computer or devices can also stem the tide of viruses or malware seeking to harm you.
Recover and Backup Contacts with Evercontact
In business, contacts are invaluable and the loss of them can result in lost opportunities or relationships which can have long-lasting consequences. If your computer is held for ransom by malware like WannaCry, the contacts that you store locally using software like Outlook could be lost forever.
With ContactRescue, you can regain contacts hidden in your email from one to five years ago, and export them to a CRM or client. So if your contacts are lost with the locking of your files, you can recover them with more information than you had before, including phone numbers, job titles, company information, and more! With your purchase, you'll also receive free, ongoing contact updates for six months to a year.
Even if your computer isn't locked by WannaCry, using Evercontact can serve as an additional backup source in the chance that your traditional backup source like iCloud is hacked or your physical drives crash.
The Good News
While WannaCry has devastated hundreds of thousands of computer users across the world with the locking of their computers and the disruption of whole industries, it appears that the culprits are close to being caught. Wired reported this week that authorities may be able to track and capture the perpetrators of the hacks based on their sloppy mistakes.
Even if the hackers are not caught, users can still ensure data security by following the instructions above and using services like Evercontact to backup their content.