"The World Cup is a very important way to measure the good players, and the great ones. It is a test of a great player." Of course, Brazilian legend Pele was referring to soccer, and as geeks, we're not likely to make it to that Big Game. But being selected as one of the top tech startups by SV Forum for the World Cup Tech Challenge is our version of stadium glory.
Evercontact is thrilled and honored to be chosen from the hundreds of companies that applied to the challenge. Our corporate and CRM services put us in the Top 4 Enterprise Software companies, amongst the lucky 25 tech startups representing 17 countries. The event will be held at Microsoft's Mountain View campus on June 4th.

This will be an amazing experience for Evercontact, as a rising star in the US market. In the interest of fair play, and to give you a taste of the tech players, we chose to highlight each and every startup, even if we hope that you will still consider voting for us 🙂 Here!
Continue on to read about all of the tech startup contenders, each hoping for a glorious future, and who might transform your tech experience in the years to come!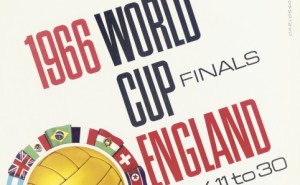 To start us off, from an Airbnb for public spaces to social media protection, the exciting Digital Media – Mobile contenders:
In an age of constant social sharing, users have become the attacker's primary target. ZeroFOX protects your people where they are most vulnerable by continuously monitoring social platforms for information loss, social engineering, targeted phishing, fraud and more.
Spotery is the Airbnb for your everyday spots, a marketplace for non-traditional facilities (e.g., counties, universities, schools) to market their spaces and engage communities, streamlining the rental process with ancillary services (e.g., insurance, security, cleaning).
Aporta will revolutionize the passenger experience through on board mobile interfaces that work in offline environments. These interfaces will enable transportation operators to 1) establish ancillary revenue potential, reduce costs on existing systems, 2) raise passenger satisfaction and, 3) help solve problems for operators and passenger within areas such as e.g. seat reservations and luggage theft.
Adways is an online platform technology to create and deliver interactive videos. They power an incredibly easy-to-use interface with an open API, allowing anyone to transform videos into an immersive and personalized experiences at scale.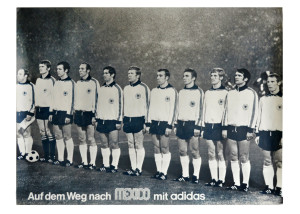 Our 2nd category spotlights an area of interest to even non-techies,  meet the next big players in Health Tech:
An affordable, easy to use medical device that enables painless and rapid (30 sec) testing for syphilis, gonorrhea, chlamydia and trichomoniasis, all in one test. Users automatically receive results (97% accuracy), follow-up recommendations and information through Hoope app.
Being (wearable biosensor) and Tink? (spot biosensor) with proprietary patents, designs, and algorithms to detect your activity, cardio and stress. Awarded CES 2014 Honoree (Health & Fitness), Asia Frost & Sullivan (Fitness Tracking) and Edison Award 2015 (Fitness).
Dooo is a software that helps you thrive from 9 to 5. From office workers to truck drivers – people are not getting enough exercise, nutrition, or rest during their work week. Using mobile and desktop devices, Dooo promotes healthy habits to ensure better mood, higher productivity, and a healthier lifestyle. It directly integrates short snippets of fun activities into each person's workflow. Making each day better than the last, Dooo-er will thrive from 9 to 5.
On Tiatros, doctors, nurses, patients, families, and others share actionable health information and coordinate treatment plans across different care settings, time and distance, replacing manual clinical workflows and extending care services beyond traditional settings.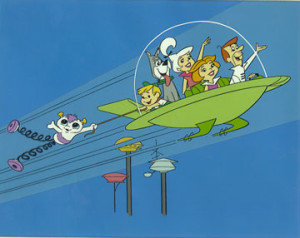 Wondering what the future holds besides personal jetpacks and better cleaning robots? Check out NextGen Technology:
Atlas Wearables is a product company focused on people who exercise and coach and they build devices and software to help anyone take control of their workout routine.
Our Nolla technology is the most efficient antimicrobial technology today. It is sustainable and safe, effective against bacteria, virus, yeast and mold. Nolla kills hospital superbugs like MRSA, the bird flu causing coronavirus and flesh-eating Pseudomonas bacteria up to 100 %.
This startup is building a Professional Artificial General Intelligent Assistant 'Arya' for humans to bridge the knowledge gap between what a human possesses and what is available and assist humans in making better decisions.
Hexo+ is an autonomous drone which allows you to capture Hollywood style shots. Launch the drone and set the angle of the shot directly from the Hexo+ app. Hexo+ can capture yourself in any angle, side, back, front, above and everywhere in between.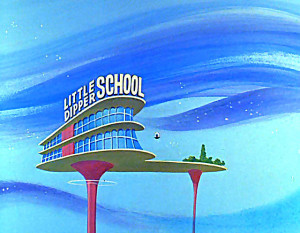 Despite Pink Floyd's claims, you DO need education, and these EdTech contenders will help with that:
Labicom is a global web-platform of online engineering labs for practical training of engineering students. Users perform experiments as in real labs, but manage equipment remotely over Internet or work in virtual labs, getting unlimited practice and fostering skills.
Livox is a platform for tablets that enables disabled people to communicate and to learn. The first platform to use artificial intelligence and contextual awareness to overcome visual, cognitive and motor impairments. As a platform, it has shown to be extremely useful in schools.
This startup creates multiplayer 3D simulations that challenge individuals' business acumen and leadership.  Our software captures all user behavior, allowing for a big-data approach to assessment for purposes of selection or development.  Don't tell me how good you are… show me.
Corinth is transforming global publishing from a flat world to a universe of interactive 3D.  As 2015's most internationally awarded K12 EdTech startup, Corinth is building a platform to allow 3D content deployment easily tailored to schools' needs and preferences.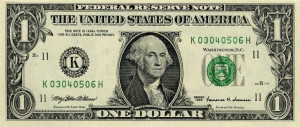 But maybe you are thinking, show me the money! These promising FinTech services will:
Play Business is the first equity crowdfunding platform in Mexico providing a channel to connect entrepreneurs with investors, and the opportunity for anyone over 18 years old to be part of the best emerging startups in Latin America by investing as little as 10USD/mo.
Bloomberg for Digital Currency. Most comprehensive source of Market-Data. Planned to release: API's, Indices, Market-Reports, Portfolio Manager and later Enterprise Solutions.
This startup is the cloud4banking single sign-on for all banks positioned between ERPs and Banks. Globally acceptable and today they process 200 million transactions/year.
MONEERO developed a Mobile Wallet to help Companies and Organisations build Personal Customer Relationships through rewarding transactions.
P2Binvestor is a crowdfunding platform for commercial lending, offering flexible lines of credit to growing businesses secured by receivables or future contractual revenue. We integrate with client data for simple funding and accounting. We've built a better business loan.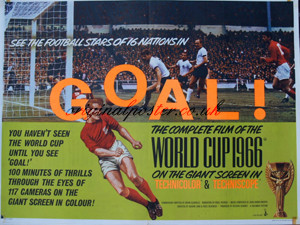 And, drumroll please, the incredibly super important category of Enterprise Software!
Quarrio is an AI SaaS platform enabling ordinary people to do advanced reporting and analytics on any data source without having to learn any new skills, letting users ask questions in ordinary English and the system answers in plain English with auto-generated charts.
This startup helps Fortune 1000 companies optimize their office space in order to cut total real estate costs by up to 50%, while improving occupant productivity. Their business intelligence (SaaS) platform enables customers analyze data in real time rather than rely on consultants.
Their platform ApiOmat Enterprise rapidly connects corporate IT systems like ERP, CRM or databases and makes the corresponding business processes available on any mobile platform and web app or helps to overcome system and media disruptions.
Your team's contacts are too valuable to waste! Make sure they are always up to date and available with Evercontact, the universal cloud service that mines emails and keeps contacts up to date auto-magically.
Evercontact is indispensable for busy teams that can't afford missing or outdated contact information, or wasting time on manually updating contacts/leads. Seamless integration into your existing email (gmail, outlook, google apps, office 365) and CRM (Salesforce, Connectwise, Highrise).
So there you have it, 25 powerful competitors
who will fight to the finish to determine the
future of world technology!
Wish us luck and don't forget to vote!