Having a well-designed email signature is important in sales because it represents the face of your company and the professionalism of your team. A signature is the first thing that a recipient sees when they receive an email, and it can greatly impact the impression they have of your business.
An effective signature should include important information such as your name, title, company name, and contact information, such as email and phone number. This information makes it easy for clients and other businesses to get in touch with you and learn more about your company.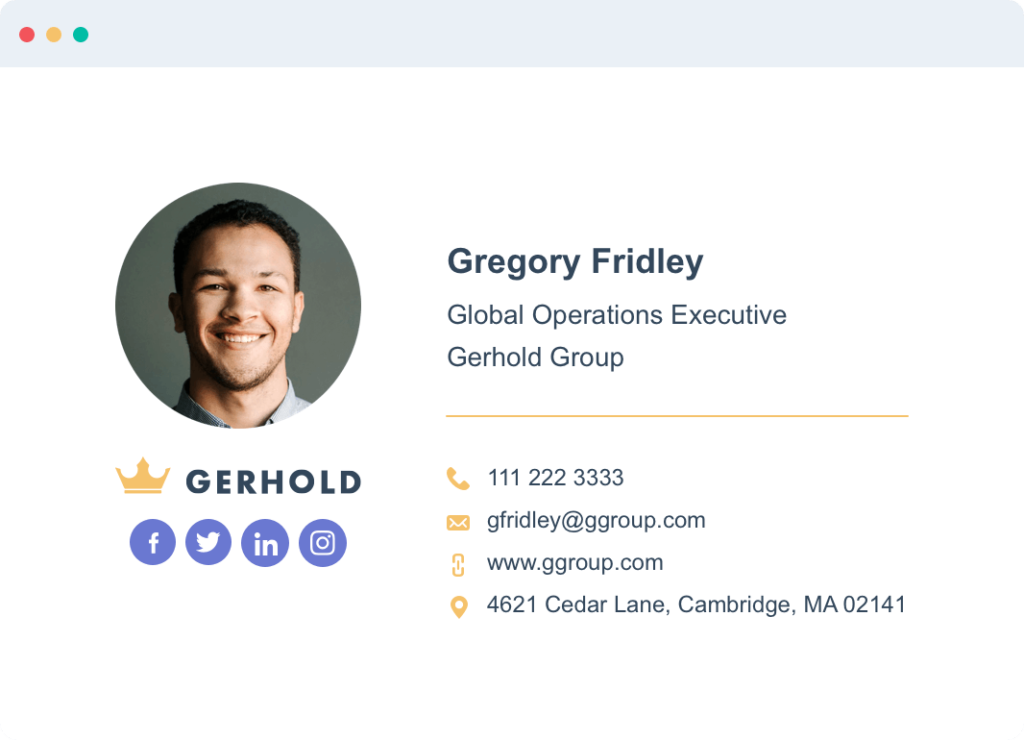 In addition, a well-crafted signature can also serve as a subtle form of marketing, with the ability to include a company logo, tagline, and links to your website and social media profiles. This can help to reinforce your brand identity and establish credibility with clients and other businesses.
It is crucial for all members of your sales team to have a consistent and professional email signature, as it can greatly improve communication and increase the chances of success in securing new business. With everyone using the same signature, your team will project a cohesive and professional image to clients and other businesses.
There are several studies and statistics related to the use and impact of email signatures. Some of these statistics include:
• Over 80% of businesses use email signatures, making it a widespread and important aspect of business communication.
• Approximately 70% of people decide whether to do business with a company based on the professionalism of the email communication, including the email signature.
• A study by Experian found that emails with personalized signatures had a higher open rate compared to those without signatures.
• A well-designed email signature can increase brand recognition by up to 33%.
• The use of an email signature can increase click-through rates for marketing campaigns by up to 15%.
• Including a call-to-action in your email signature can increase the likelihood of it being clicked by up to 42%.
These statistics demonstrate the importance and impact of having a well-designed email signature in business communication.
In conclusion, an email signature is a simple yet effective tool for sales teams to improve communication and leave a lasting impression on clients and other businesses. Encouraging your team to use well-designed signatures can help to reinforce your brand identity and establish credibility, ultimately leading to increased success in securing new business.