Syncing your calendar, contacts and files seems like it should be easy, but in reality it can be a become a BIG mess, JUST LIKE  the duplicates it can create. If the engineers at WriteThat.name can give you 1 IMPORTANT piece of advice, it's to choose a single sync service.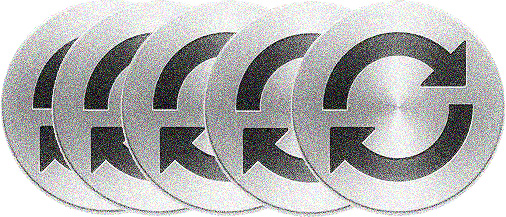 The main problem with syncs is having more than one sync activated, and creating what the specialists call "loops".  The service, I personally use to sync my contact, Soocial, explains it very clearly here.  
As an example, if you have an iPhone, you can use google sync, or iCloud, or sync via your iPhone with itunes, or any other service, but you do need to choose a single one as apple will also tell you here in the first paragraph about dealing with duplicates. If you do get duplicates on your iPhone or your address book, then again, you'll need to figure out how it happened (often a loop due to multiple services) and here's apple's advice on how to remove them, as well as answers.com's advice.
Keeping your main address book tidy:  Within Google contacts, you can always do a merge or try out scrubly.  For Outlook, the application itself dedupes well within a single address book.
Finally… we have a post coming out next week which is the drastic-but-extremely-effective solution to duplicates and as a preview, let's just say it has to do with hitting the "reset button" with a Flashback 😉