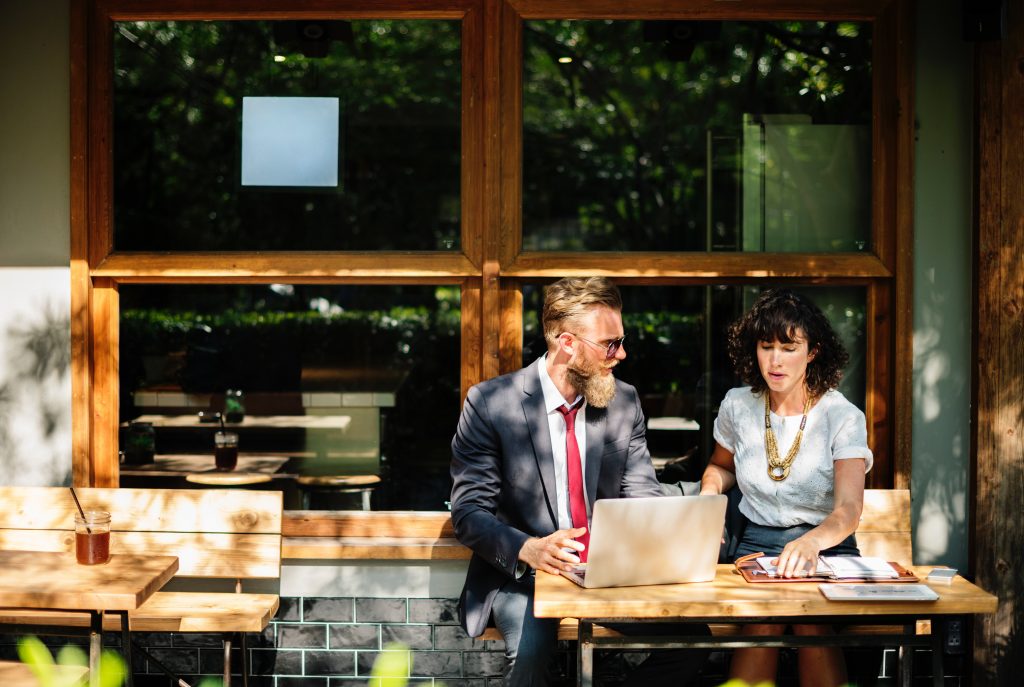 We can't emphasize enough how import your contacts are to your success. Simply put: a lost contact = lost revenue.
There is no excuse for not having your contacts up-to-date. It's a total rookie move to not have all of your valuable contacts at your fingertips.
It's 2019 and it's time to finally get your sh*t together.
New year's resolutions don't magically actualize; their seeds need to be planted and watered before they can grow. And we're here to help you do just that.
Your future success depends on the strength of your present network
Those proverbial "seeds" we mentioned a second ago? They come in the form of clients and leads. Partners and colleagues. A speaker from that networking event and a water cooler friend from your old coworking space.
The bottom line is: The connections you make are the bread and butter of your business operations. You know as well as we do how essential they are; as such, you simply cannot afford to skimp out on their contact info. Leaving that data out of date or not readily available can have legitimately detrimental consequences for your organization.
After all, quality of leads is ranked the greatest challenge to email marketing success: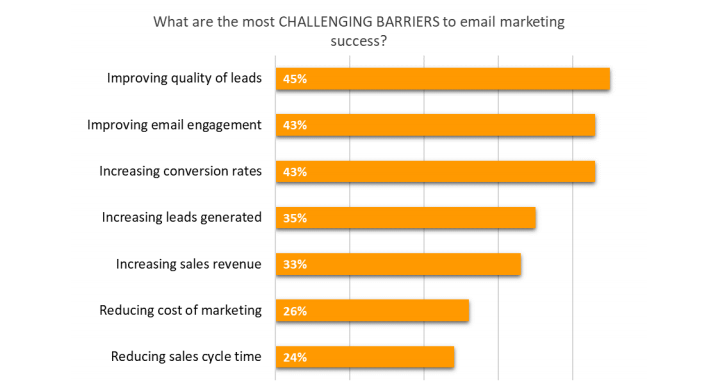 Credit to Ascend2's Email Marketing Engagement Research Series
We've even written in full about this pain point of maintaining rich contact data, as well as its absolute importance in every marketing strategy. Emails are ubiquitously relied on for acquisition and retention purposes by companies of all sizes. And those emails, in turn, rely on quality contacts.
With the right resources, though, you can improve your contacts. You can bolster your communication efforts. You can better create meaningful business relationships, now and forever. And you can do it all with relatively minimal effort!
What to do? Take action with ContactRescue & Evercontact to get your contacts in top shape
Our nifty contact management tools are designed specifically to power boost your networking approach as we head into the new year. Let's take a quick look at how exactly they can help:
ContactRescue recovers contact info from your past emails to bring your address book up-to-date.
This one-time plan will save you loads of time catching up with all the old contacts you've neglected in your inbox. If your contact list is littered with years' worth of incomplete information, this is the plan for you. If you want to backup an accurate, updated list of contacts for any reason whatsoever (i.e. switching jobs), this plan is for you. Other basic need-to-knows:
It can go back as far as 5 years or 60k emails

You can choose to

export your contact list to an easily transportable CSV file for your CRM

Through it all, we uphold the highest data security and privacy standards –

seriously
Evercontact automatically keeps your address book up-to-date in real time
This ongoing subscription plan will keep your contact list in tip-top form by automatically updating new contact data as you receive it. If you want to ensure you're on top of your prospective leads' contact info, this plan is for you. If you want to stay up to speed with all your connects' email changes, this plan is certainly for you. Some other essentials:
Our

centralization

feature allows you and your team to consolidate contacts into one master account without any duplicates!

Business plan – Includes a

CSV export

function so you can take your contacts anywhere

Enterprise – Goes one step further with direct

CRM integration

. Salesforce & Highrise users will be happy to find their job made loads easier
Want more details? We got you – Learn more about how centralization, CSV export, and CRM integration can help you today.
And or more insight into each plan as well as further distinctions between the two, check out this handy guide!
Take further due diligence to start 2019 one step ahead
We'll help you kick-start the new year with your contacts in order, but the onus is on you to take care of the rest. For instance, take a peek at this best practices list with all sorts of helpful advice (i.e. regarding keeping up with evolving cybersecurity and data compliance measures)! Perhaps you're in need of organizing your team's Google drive, which this guide thoroughly dives into. Or maybe you want to take a page out of the Evercontact playbook and learn how to share email contacts across a team.
Whatever your areas of need, the time is nigh to dot the i's and cross the t's on your business to-do list. And if any of our solutions can help you do that, feel free to reach out to chat! Our goal is to get you fully prepared for 2019 however we possibly can.

With that – best of luck, happy new year, and we'll see you on the flip side!